8 Toronto Christmas Markets You Need To Experience This Year
Toronto Christmas Markets have quickly become world-class destinations.  This year we got to see a few newer entries really come into their own and give the traditional favourites a run for their money.
Whether you're looking for a traditional European-style Christmas Market, a Winter Carnival, or an outdoor art exhibit, this year we've got you covered …. plus a lot more!
Here's my list of the 8 Toronto Christmas Markets you need to experience this year…
Toronto Christmas Market – Distillery District
The Toronto Christmas Market in the Distillery Historic District is arguably the best one in the city.  It's even ranked as one of the best in the world by Fodor's Travel, USA Today, Mashable and more!
Its quaint 19th century buildings and cobblestone streets were once home to a large whisky distillers, and are now lined with hip restaurants, boutiques and art galleries.  This pedestrian-only area was designated a world heritage site in 1988.
During the Christmas season, the streets and squares are transformed into festive sights, sounds, treats and lights.  European-style market tents pop up throughout the streets, offering something for the whole family.
This year's highlights:
– The Cabin by Campbell's – grab some tasty soup samples and climb up to the cabin's rooftop for a fun view of the area
– Candy Cane Carolers – Find them as they walk through the streets, or join them on-stage under the giant Christmas Tree every evening for a sign-along
– Entertainment Zone – Ride the Ferris Wheel and Carousel, or enjoy the life-sized Gingerbread House
When: Nov 16 – Dec 23
Where: 55 Mill St, Toronto
Online: torontochristmasmarket.com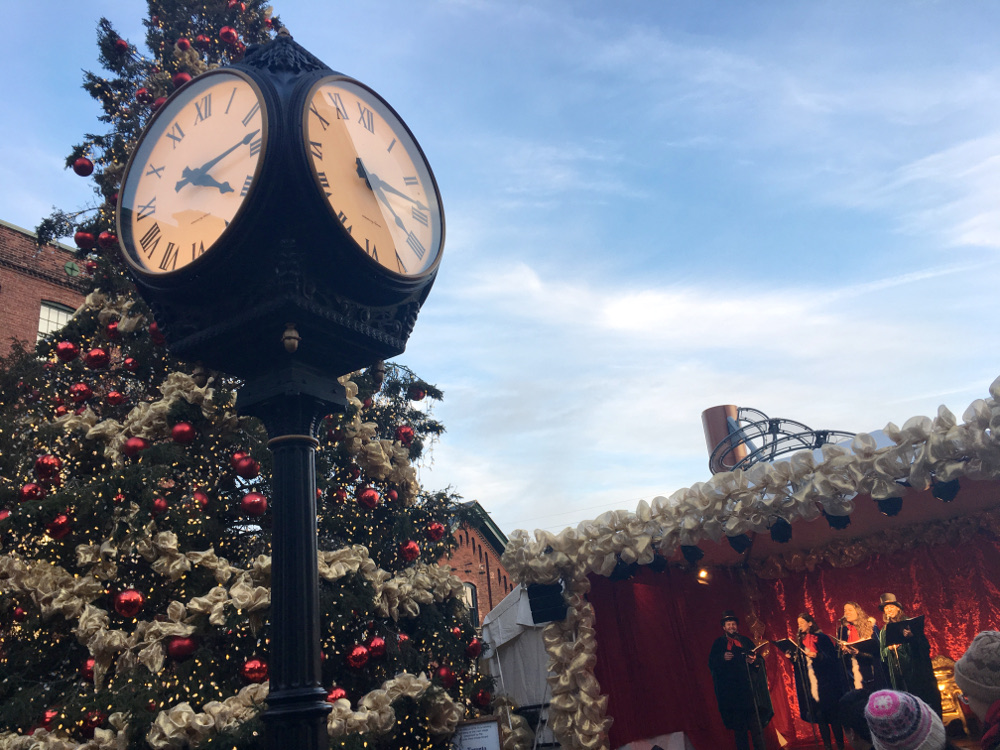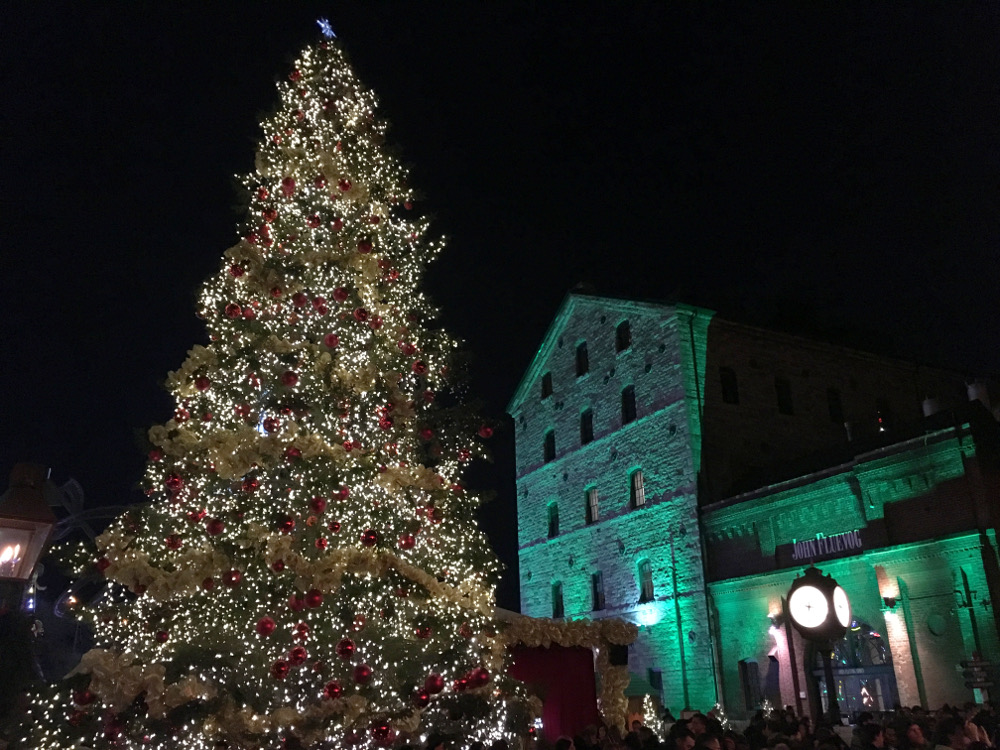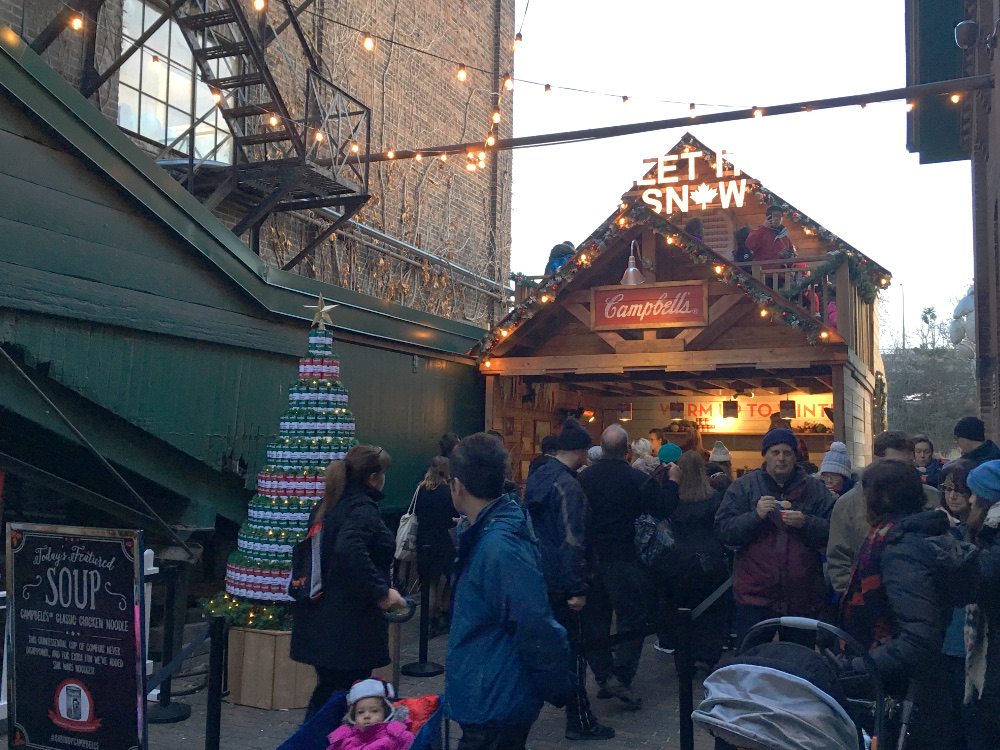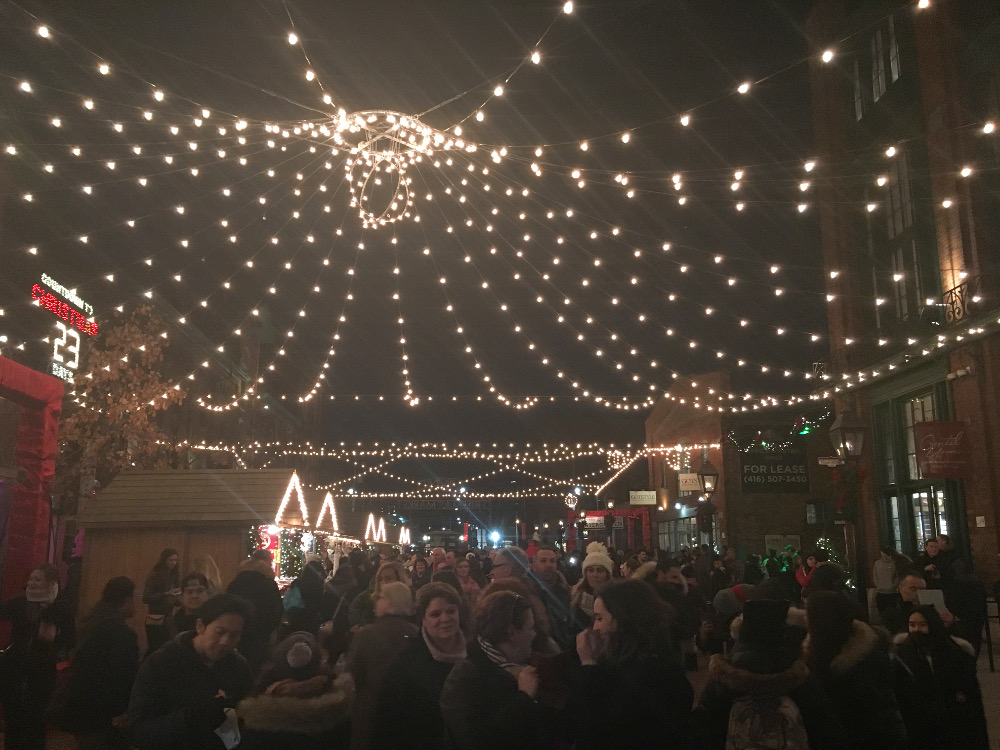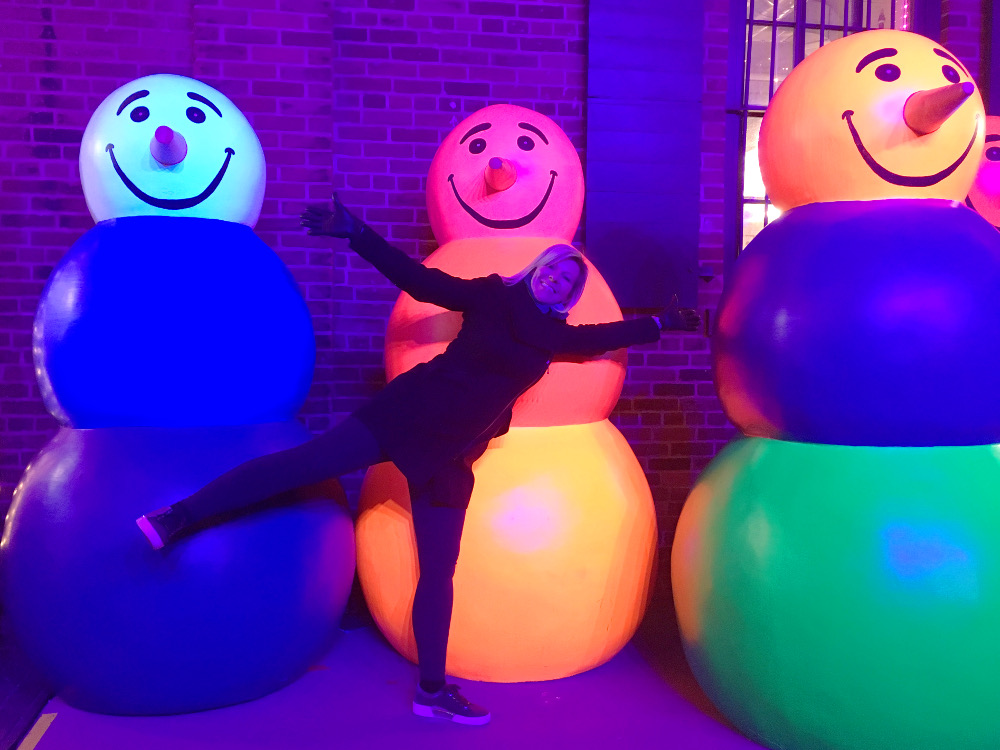 Toronto Holiday Market – Nathan Phillips Square
Toronto Holiday Market at Nathan Phillips Square is back for it's second year in the city, combining a European-style Christmas Market with a Winter Carnival atmosphere!
You'll find a pop-up village of local artisans with food, drink, and themed merchandise next-door to some of the best food trucks in the city.  You can even grab a drink and warm up at the fireside lounge.
This year's highlights :
– The Holly Jolly Midway with rides like the classic carousel and tea cup rides
– Lace up your skates for a few laps of the outdoor skating rink
– Toronto's "official" Christmas tree on the steps of City Hall
When: Dec 1-23
Where: Nathan Phillips Square, 100 Queen St West, Toronto
Online: fairinthesquare.ca

Toronto Vegan Winter Market – Lithuanian House
The Toronto Vegan Winter Market also returned for it's second year, and was even bigger and better than last year!
Lithuanian House became the temporary home to over 30 vegan vendors, providing all the food, drink, clothing, accessories, and worthy causes you could ask for.
This year's highlights:
– Amazing "cheese" and other food samples
– The tastiest "ice cream" (or ice cream) you'll find anywhere
– Super high quality clothing lines
When: Dec 17
Where: Lithuanian House, 1573 Bloor St West, Toronto
Online: cookingwithkindness.com/toronto-vegan-winter-market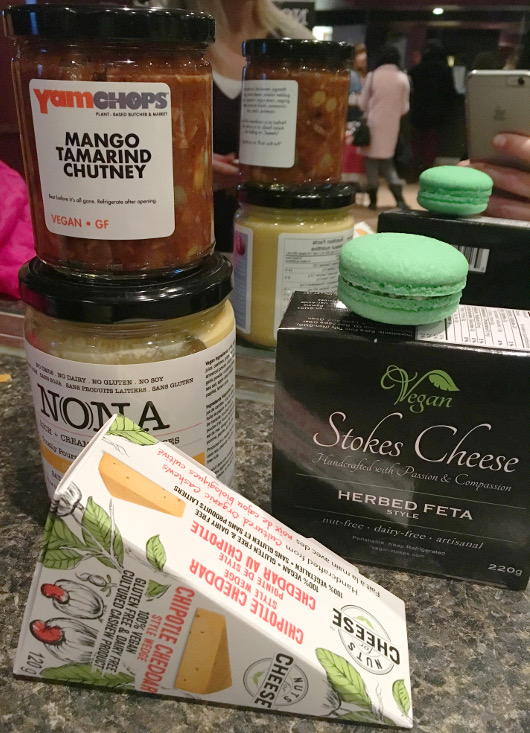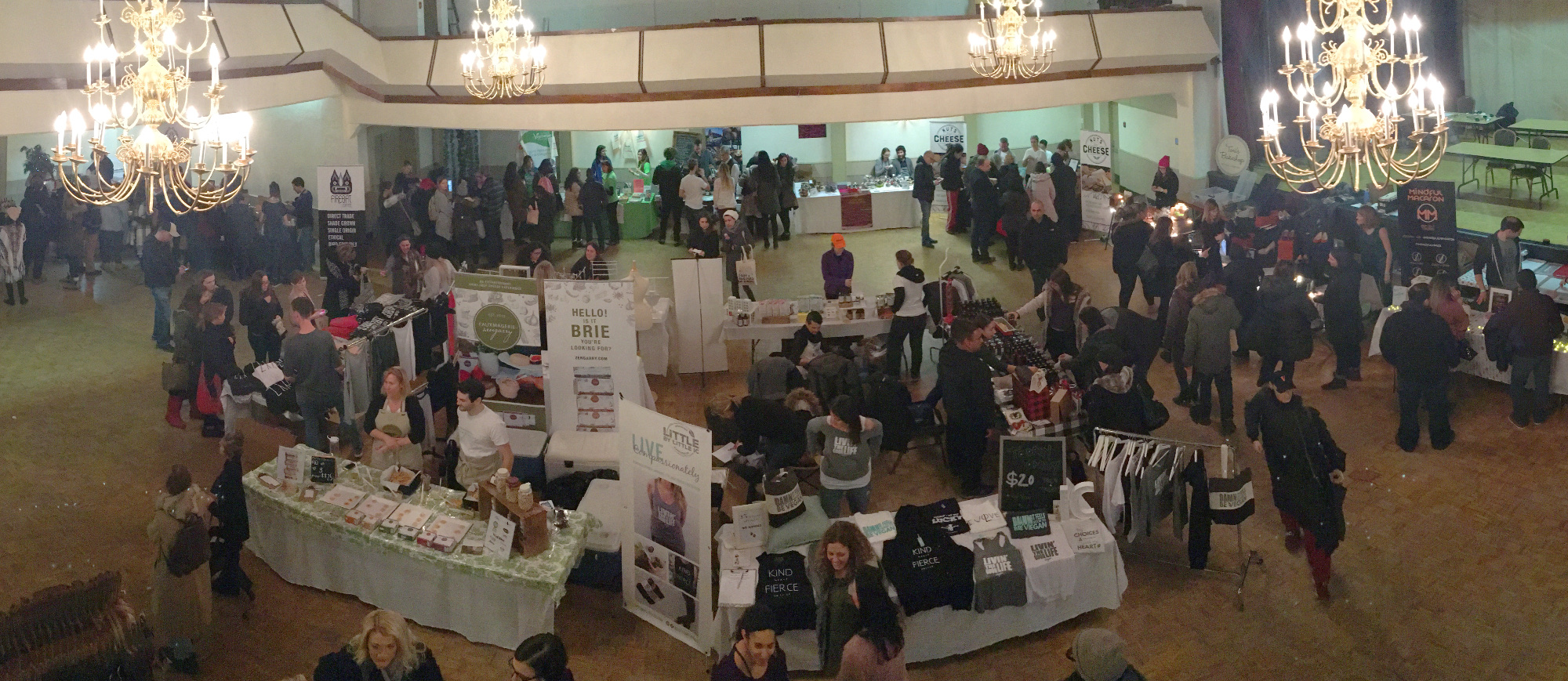 Winter at Ontario Place
The newly completed overhaul of Ontario Place has provided the perfect backdrop for a brand-new Winter Wonderland.
Explore the enhanced landscape, through the illuminated exhibits by local artists, enjoying the themed attractions and activities along the shores of Lake Ontario.  When you need a rest be sure to find the bonfire area to warm up among the log seats and Muskoka chairs.
This year's highlights:
– Synthetic ice skating rinks designed for skating with your regular ice skates
– Watch "The Polar Express: An IMAX 3D Experience" at the Cinesphere
When: Dec 8 – Mar 18
Where: Ontario Place, 955 Lakeshore Blvd West, Toronto
Online: ontarioplace.com/en/winter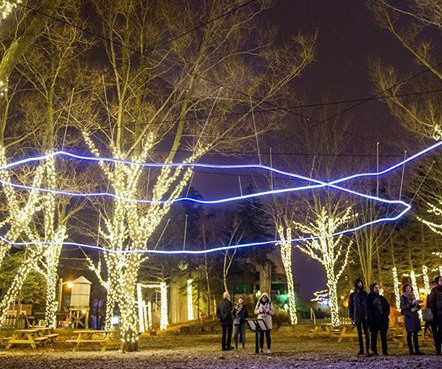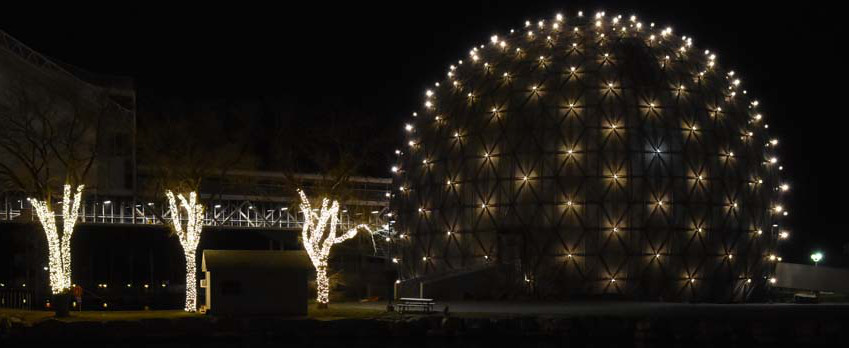 Evergreen Winter Village
The Evergreen Winter Village has something for the whole family.
From outdoor winter activities to an Etsy Holiday Market to local food vendors, it's a great way to spend your Toronto Christmas Season outside of the downtown core.  Unfortunately the skating rink isn't open this year due to construction, but there's more than enough to make up for it!
This year's highlights:
– Challenge your friends at street curling
– Take a wintery walk through the nature trails
– Warm up in the RBC Games Room
When: Weekends in Dec, and Dec 26-29
Where: Evergreen Brickworks, 550 Bayview Ave, Toronto
Online: evergreen.ca/whats-on/wintervillage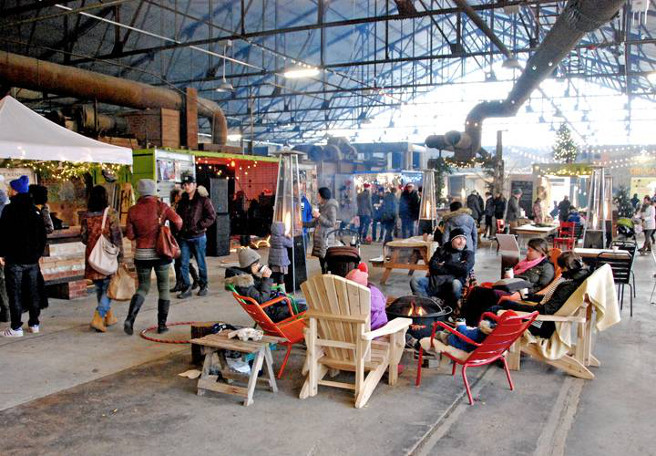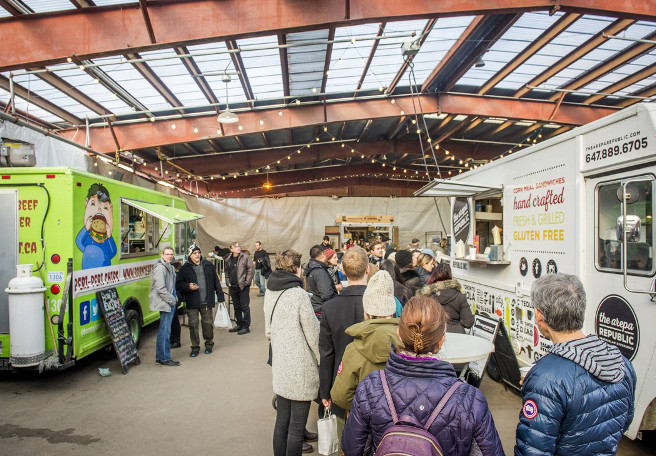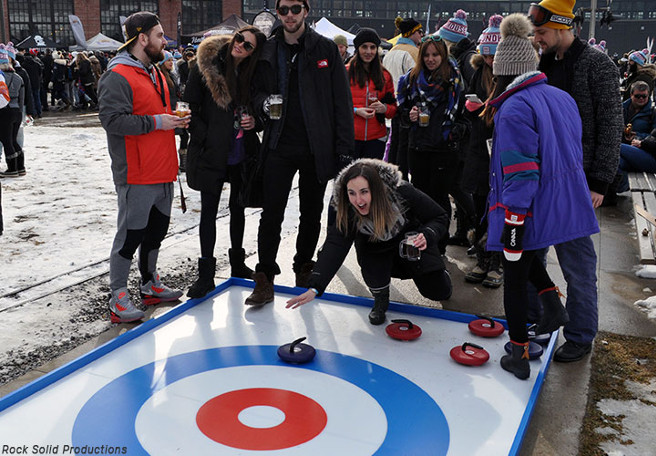 The Junction Christmas Market
Just about every corner of Toronto will have their own version of a Christmas Market .  With so many nationalities, cultures, and traditions represented here I encourage you to find one that fits you … or find as many as you can!
I happen to live near The Junction area, so I'm going to focus on those highlights.  Every year many of the businesses along Dundas West open their doors to local artisans to create pop-up flea markets, craft fairs, art sales, and much more.  It's an amazing way to see the creativity and talent that's right outside your door.
As it's name would suggest, The Junction lies along a major rail artery.  What does this have to do with Toronto Christmas Markets?  Every year we have the pleasure of enjoying the Canadian Pacific Holiday Train!  The train cars are all decorated for the season, and there's a 1-day party that is within a few days of the Junction Holiday Market.
This year's highlights:
– Bonfire and photo-booth behind the Train Platform
– Watching the children enjoying their time with Santa
– Window display dancers
When: Dec 2
Where: 2960 Dunsas St West, Toronto
Junction Christmas Market Online: thejunctionbia.ca/event/holiday-market-2017-featuring-santa-in-the-junction
CP Holiday Train Online: cpr.ca/en/community/holiday-train
Christmas at Black Creek Pioneer Village
Black Creek Pioneer Village lets us step back in time to experience what 19th century life was like here in Toronto.  During the Christmas season there are 2 great events hosted here that make us flock to the city's north end.
Family Christmas Weekends let you discover the magic of a Victorian-era Christmas, complete with carol singing, tree trimming, chestnut roasting, and horse-drawn wagon rides.  Plus all the homemade treats and apple cider you could ask for  On Sundays in December, Black Creek Pioneer Village even offers a traditional Family Christmas dinner (reservations required)!
On Saturdays in December you can experience Christmas by Lamplight.  Relax and wander through the period homes and workshops while enjoying the music, food, and Christmas decor along with the period actors.
This year's highlights:
– Enjoy the festivities in the glow of lamps and lanterns, flickering candles and fireplaces
– Traditional folk music and Christmas caroling
When: Nov 18 – Dec 23
Where: Black Creek Pioneer Village, 1000 Murray Ross Pkwy, Toronto
Online: blackcreek.ca/christmas-black-creek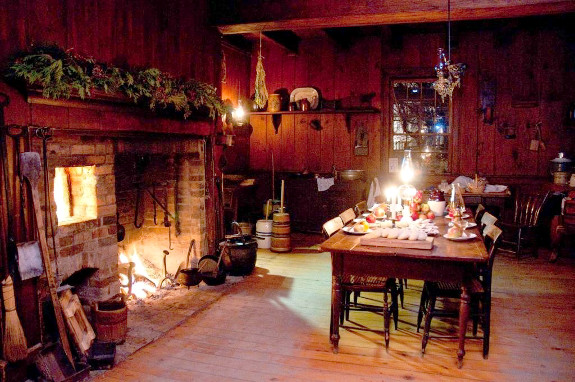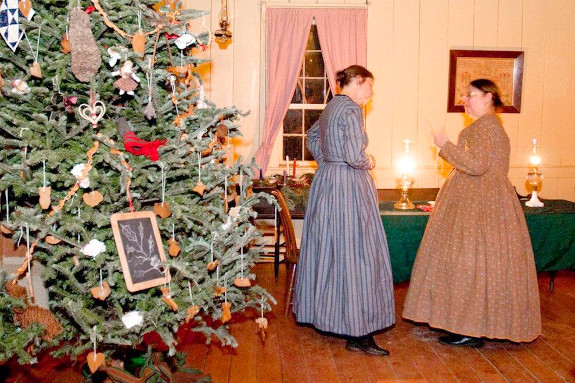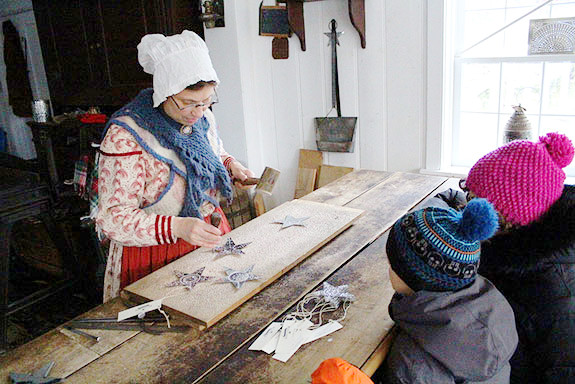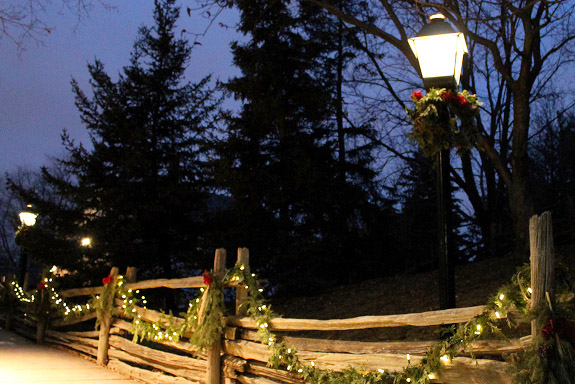 Christmas at Casa Loma
Casa Loma is continuing this year's 150th birthday of Canada with 150 Years of Canadian Christmas.
Visitors can enjoy lots of great performances and other activities for the whole family.  The magical wonder of the season is on display throughout the castle, including 9 signature trees designed by Canadian designers.
In the evenings you can experience Casa Loma Canadian Winterland Nights as you enjoy the amazing lighting displays in the gardens.
This year's highlights:
– Ice skating performers Glisse on Ice
– 40ft tall tree in the Great Hall designed by Jeanne Beker
– Santa's castle workshop
When: Dec 2 – Jan 7
Where: Casa Loma, 1 Austin Terrace, Toronto
Online: casaloma.ca/casafeature1.html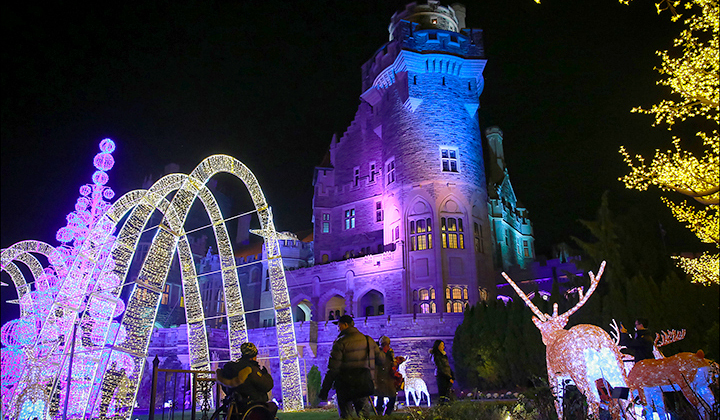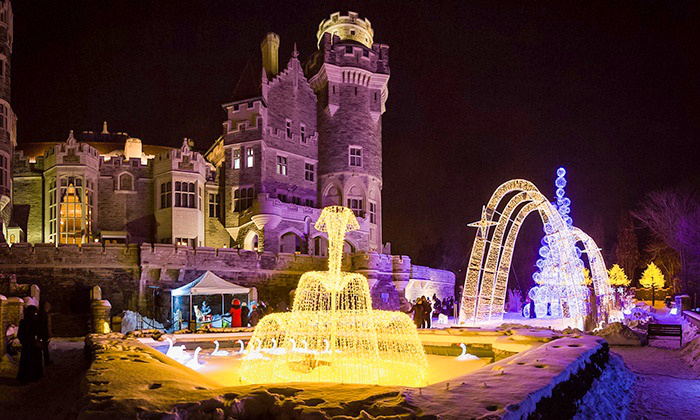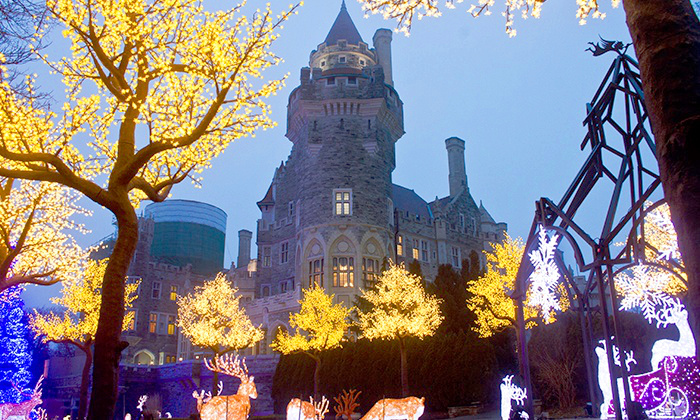 There's still time to enjoy most of these 8 Toronto Christmas Markets, but they'll all be back again next year!
What Christmas Markets are "must see" in your area?  Let me know in the comments below!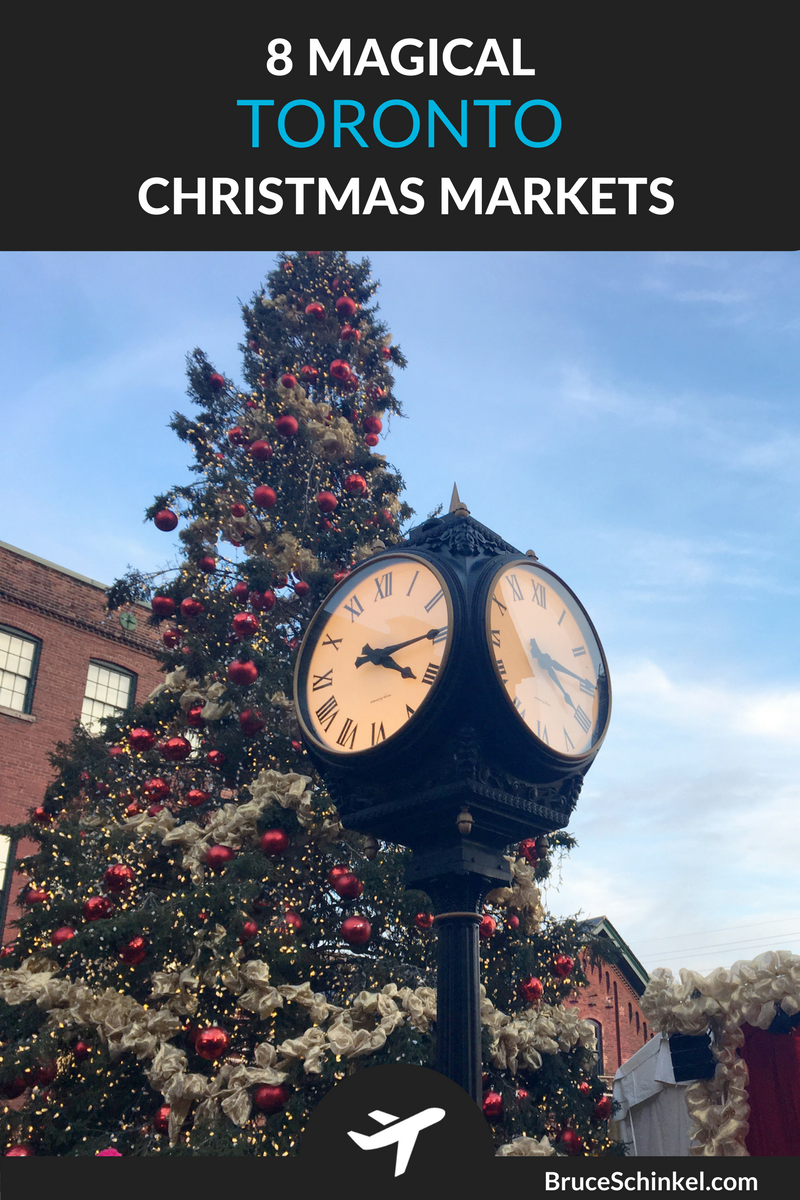 Was this helpful for you?  If so, please share it with a friend who you think would get value!
Be sure to comment below and let me know what Christmas Markets are in your area!
P.S. If you'd LOVE to start Your Own Blog with "Just 3 Clicks", check THIS out!
Was this valuable for you?  If so I'd really appreciate your comments below and shares on social media.
Resources
Here is a list of the resources mentioned in this post:
Toronto Christmas Market – Located in the Distillery Historic District is arguably the best one in the city
Toronto Holiday Market – Located at Nathan Phillips Square, combining a European-style Christmas Market with a Winter Carnival atmosphere
Toronto Vegan Winter Market – Located at Lithuanian House, is home to over 30 vegan vendors
Winter at Ontario Place – Explore the enhanced landscape, through the illuminated exhibits by local artists
Evergreen Winter Village – Located at Evergreen Brickworks, includes outdoor winter activities, an Etsy Holiday Market, and local food vendors
The Junction Christmas Market – One of many local, neighbourhood Christmas Markets in the city
Canadian Pacific Holiday Train – Train cars are all decorated for the season as it winds its way through the country
Christmas at Black Creek Pioneer Village – Family Christmas Weekends let you discover the magic of a Victorian-era Christmas, complete with carol singing, tree trimming, chestnut roasting, and horse-drawn wagon rides
Christmas at Casa Loma – Celebrating 150 years of Canadian Christmas
Blogger's Jumpstart Guide – Download my FREE guide outlining how to successfully start your own blog