Top FREE Online Tools Every Business Needs
As a modern entrepreneur we have access to some amazing online tools.  They're designed to help us streamline our activities to help us reach and help as many people as we can.
I love checking out new online tools and seeing how I can integrate them into my business.  I've made this list to help you get out of research-mode and start making that awesome content I know you're capable of.  I'll periodically update and add to this list so be sure to bookmark this page so you can come back.
These are the online tools that I couldn't run my business without; I hope you enjoy using them in your business!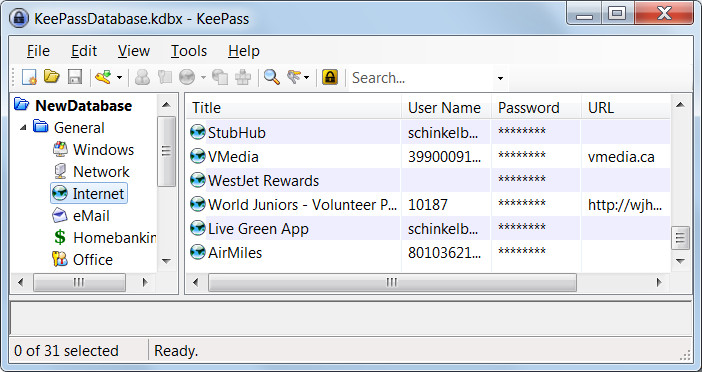 What is it?
KeePass Password Safe is a downloadable app for your computer that allows you to organize and store all of your passwords in 1 place.
How I use it:
One of the biggest headaches when it comes to the tools we use to run our successful online businesses is trying to remember all those passwords!  Most places require some strict password generating rules, and it's not advised to use the same password everywhere online.
With KeePass you can enter all your user id's and passwords, complete with notes and categories to keep them all straight.  Now the only password you'll need to remember is the one to login to KeePass.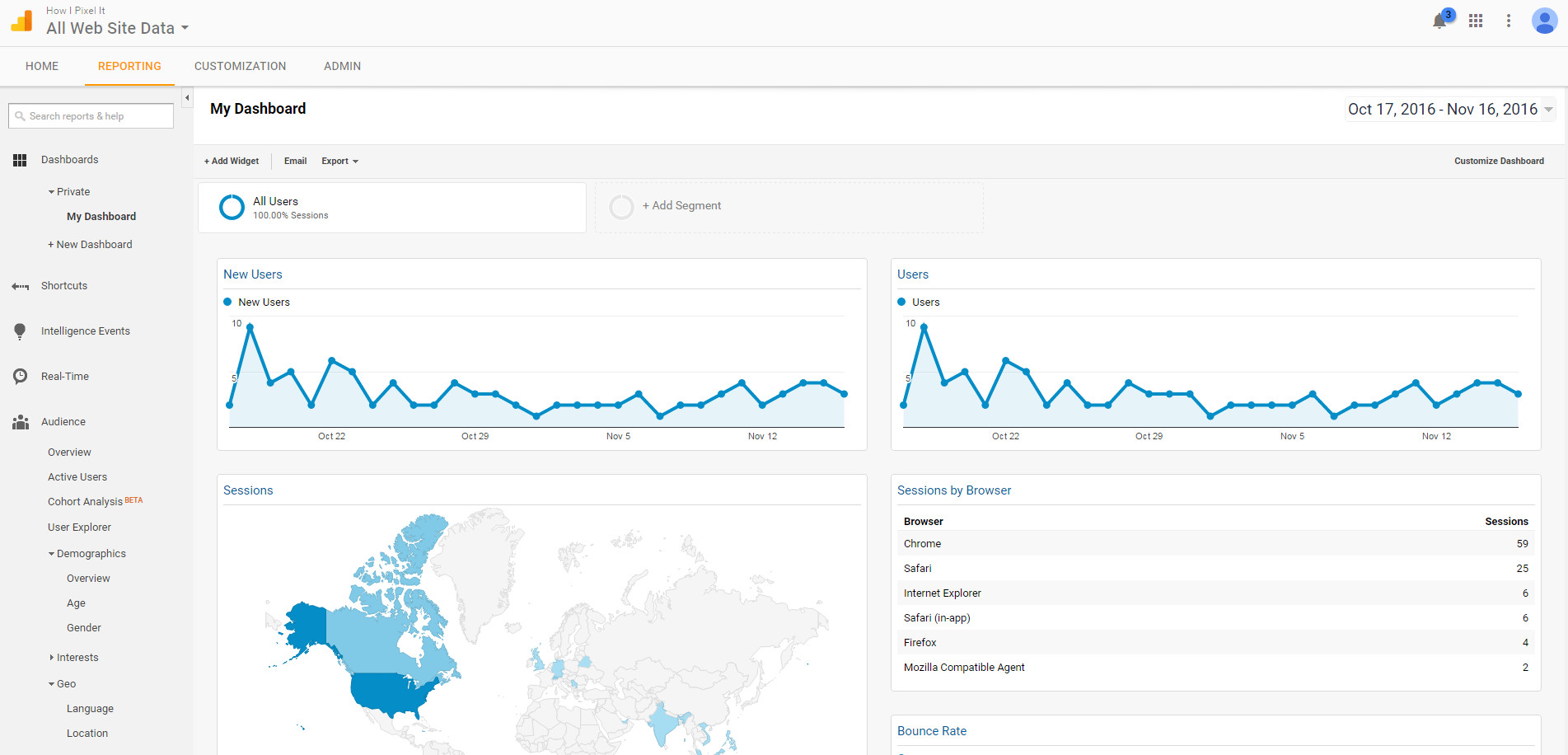 What is it?
Google Analytics provides dashboard reporting to tell you who your visitors are and how they're using your site.
How I use it:
Beyond just tracking how many people are viewing your new blog posts, you can learn much more about the demographics of your visitors.  Compare this information to your target customer avatar to see how well you're doing at reaching out to your ideal audience.
What good is data without the ability to action on it?  Google gives you the ability to create goals on your website, which can be used to see how many visitors are performing the actions you care about.  More on this in an upcoming blog post.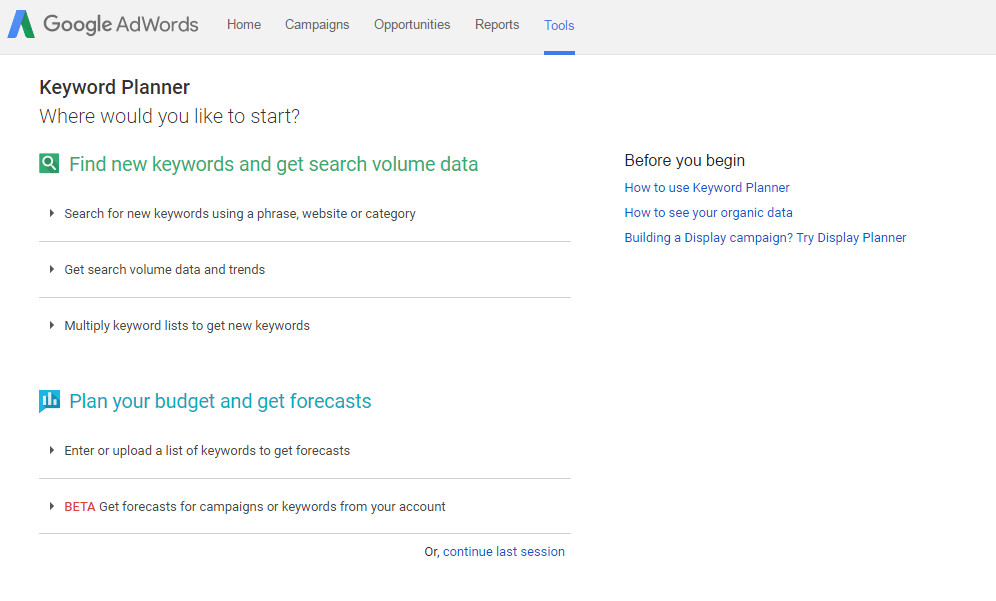 What is it?
Google Keyword Planner provides information about what people are looking for online so you can better target your Search Engine Optimization (SEO).
How I use it:
Each time you write a blog post it's best practice to begin by doing some keyword research on your topic.  That's the only way to compare what you want to write about against what your audience is searching for.
Keyword Planner helps you find the best way to focus your content and find associated keywords that will aid in getting you ranked higher, faster.
Advanced Marketing Institute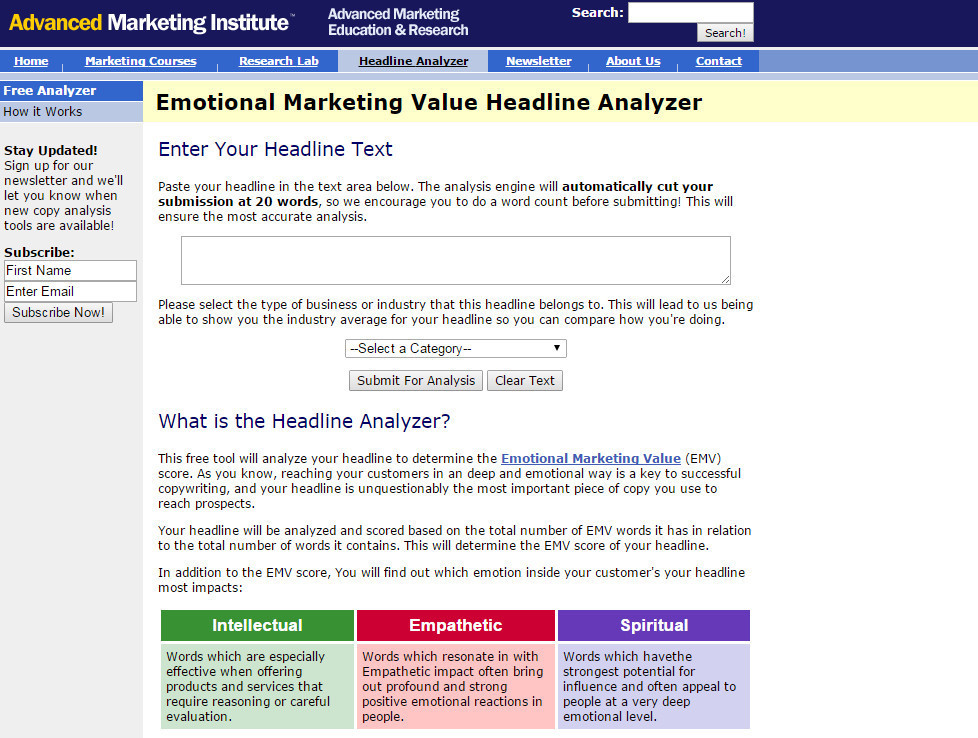 What is it?
Advanced Marketing Institute will analyze your headlines to determine their Emotional Marketing Value (EMV) score.  This score helps determine the emotional connection that will be created for your audience.
How I use it:
After spending all that time researching keywords and writing a blog post, we need a title that will catch our target audience's eye.  Connecting to our readers on an emotional level is the best way to draw them in and make them curious about what we've written.
My normal process is to take my keyword and start creating headlines for my blog post.  I enter each headline into the AMI analyzer and make some tweaks until I have a solid result that will attract my target audience.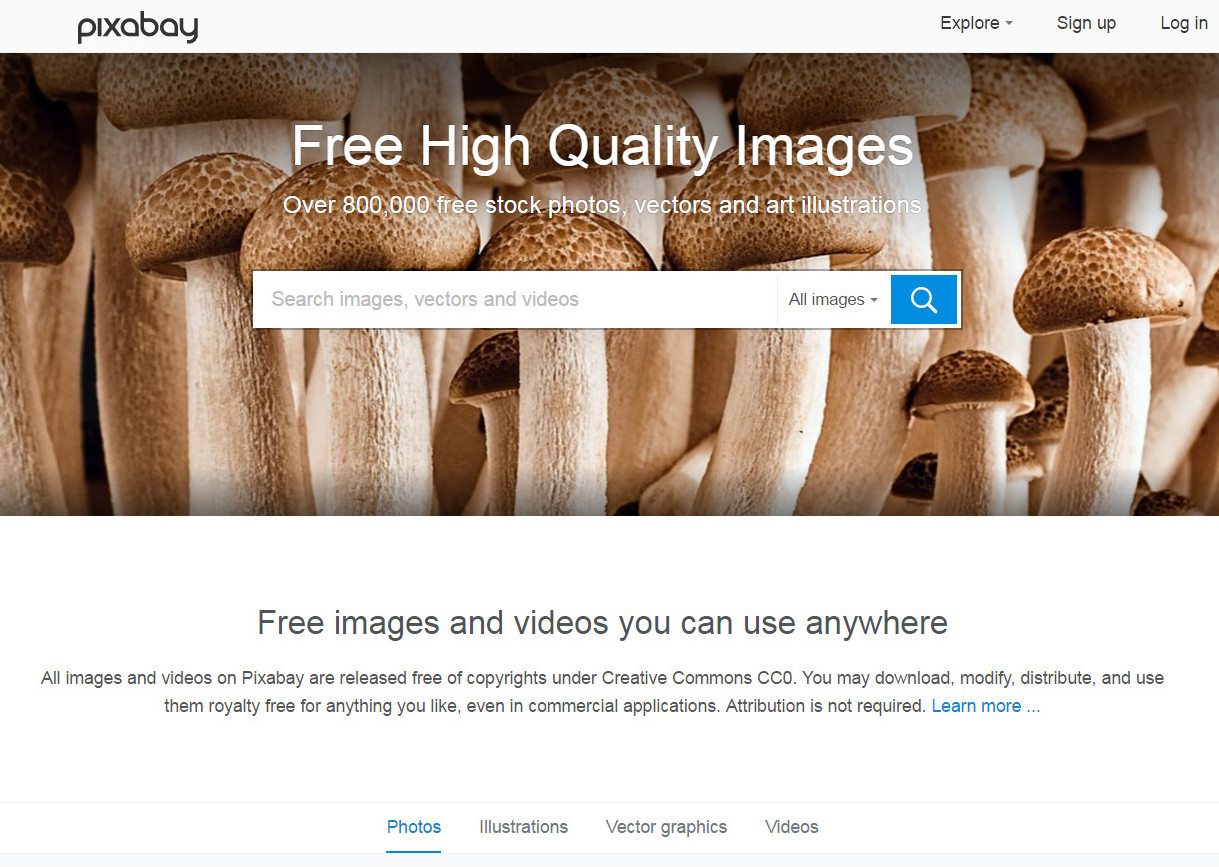 What is it?
Pixabay provides over 800,000 royalty-free, high quality images that can be used anywhere.
How I use it:
Like most travelpreneurs, I'm sure you have thousands of excellent pictures.
Every so often you'll need that perfect shot that you can't find in your catalog.  Google might be a tempting place to turn, but using those images can really land you in some hot water if they turn out to be copyrighted.
Pixabay is one of the best websites that make free stock images available that you can download and use for any purpose.
GNU Image Manipulation Program (GIMP)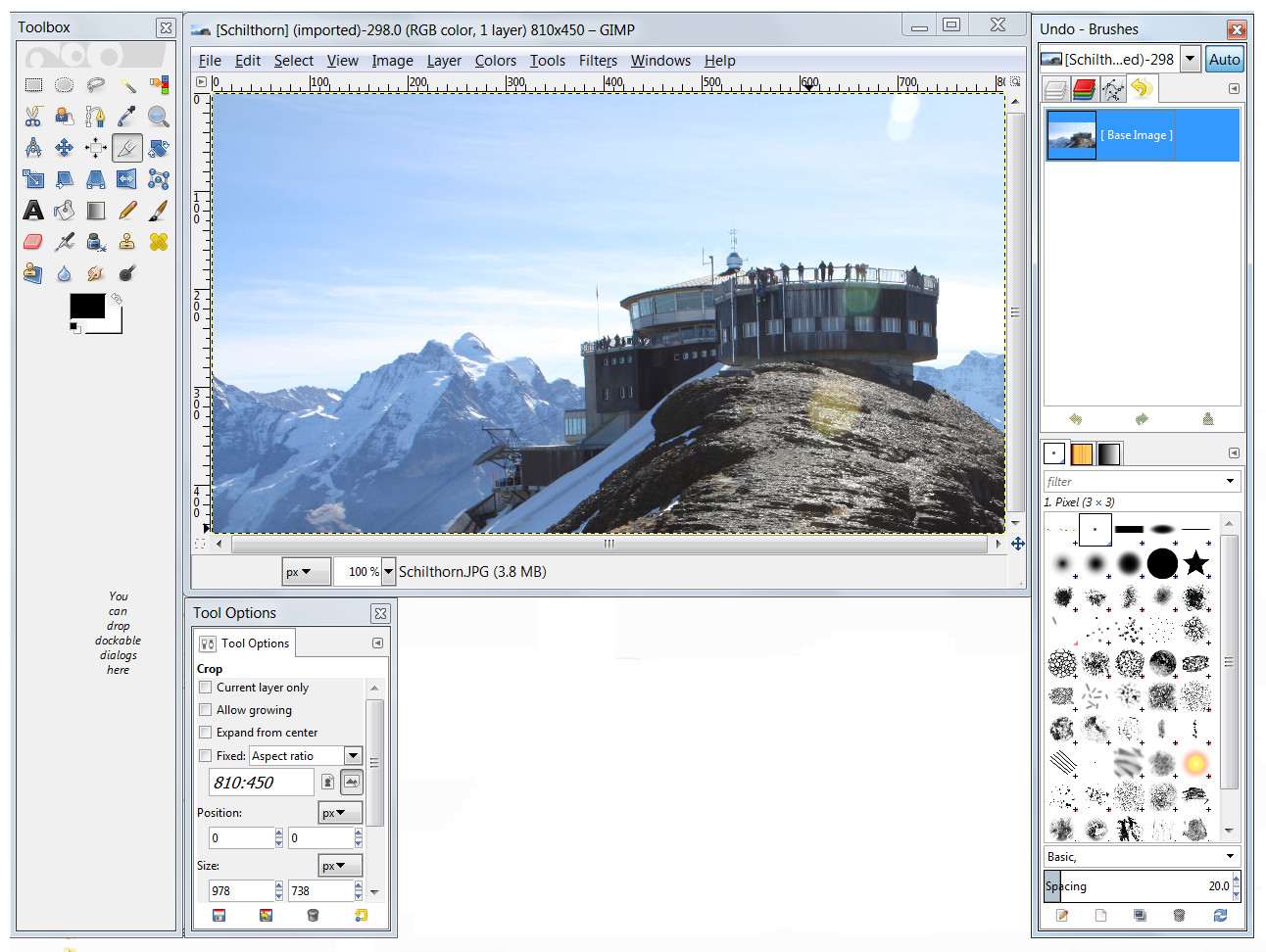 What is it?
GIMP is image-editing software that's perfect for graphic designers, photographers, or illustrators.
How I use it:
As a hobby photographer, I'm used to taking my travel shots into Photoshop for some basic cleanup.  As Adobe moved toward a subscription-based model for their software I began searching for a viable alternative.
GIMP provides the power of other image-editing suites in a free download format for your computer.  Admittedly there's a bit of a learning curve, but the online training is great and you'll be editing like a pro in no time.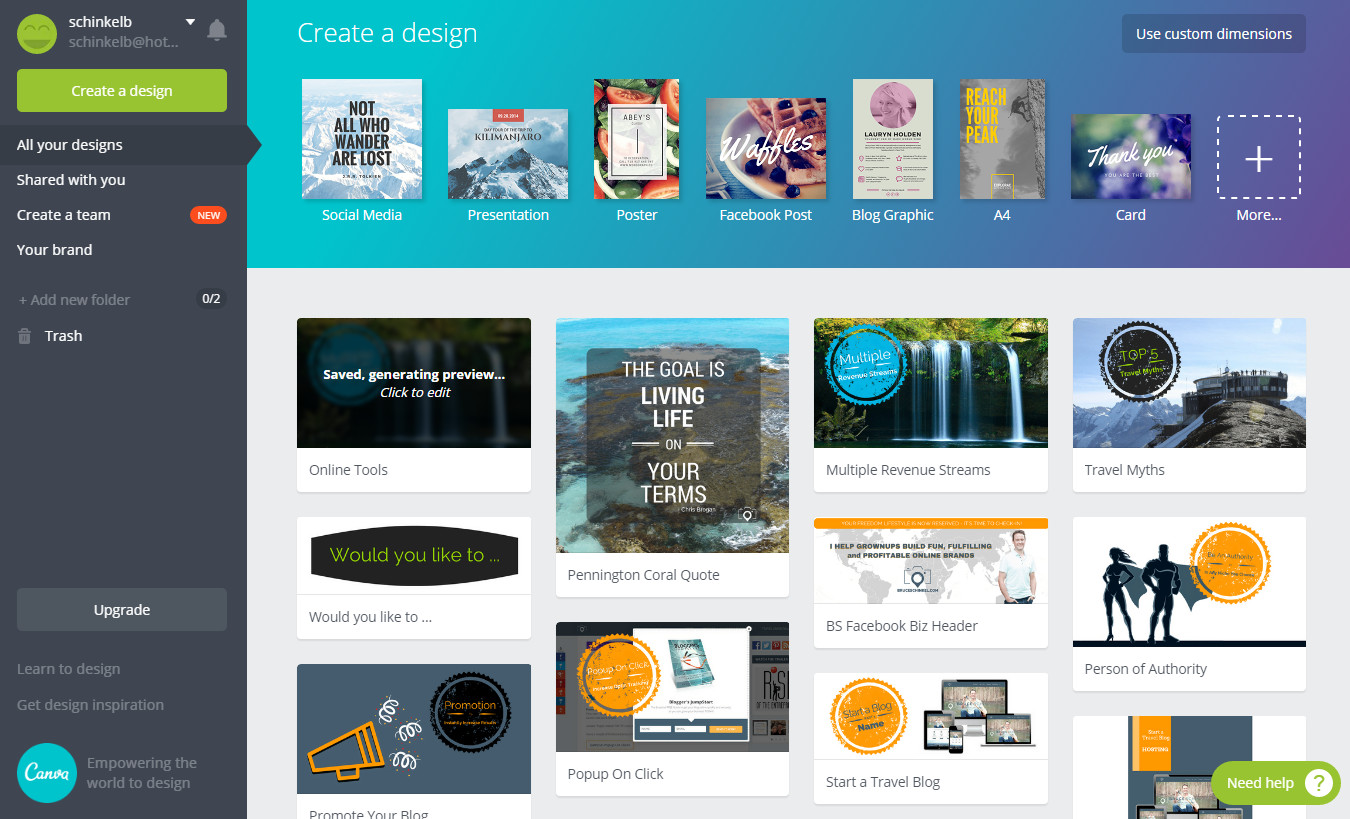 What is it?
Canva is graphic design software that helps you create amazing graphics for web or print.
How I use it:
I love having templates available to provide an idea of sizing and layout when building a new graphic for a blog post, social media post, or ad.  Canva provides great outlines to remove all the technical work so you just need to focus on design.
There is a huge catalog of images, shapes and designs available, or you can upload your own.  Easily add text, banners, or other design components to make your images pop!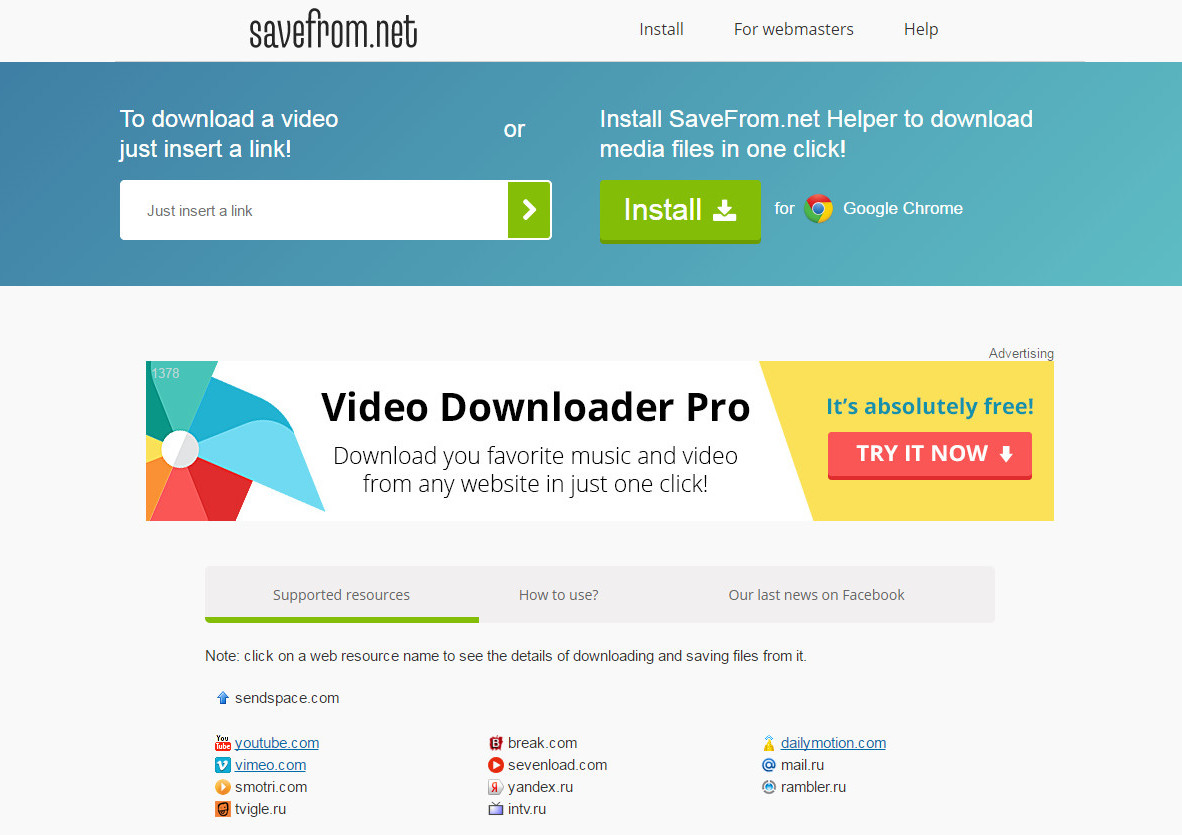 What is it?
SaveFrom.net enables you to download video or audio clips from just about any website.
How I use it:
Have you ever found the perfect audio or video clip online, except for a portion at the beginning or end that doesn't fit your needs?  Maybe you've found a clip that doesn't allow embedding easily?
I know I have!  SaveFrom.net provides a simple way to download any video so you can use it to fit the purposes of your brand.  Simply enter the URL where you found the clip and have it downloaded to your computer, automatically.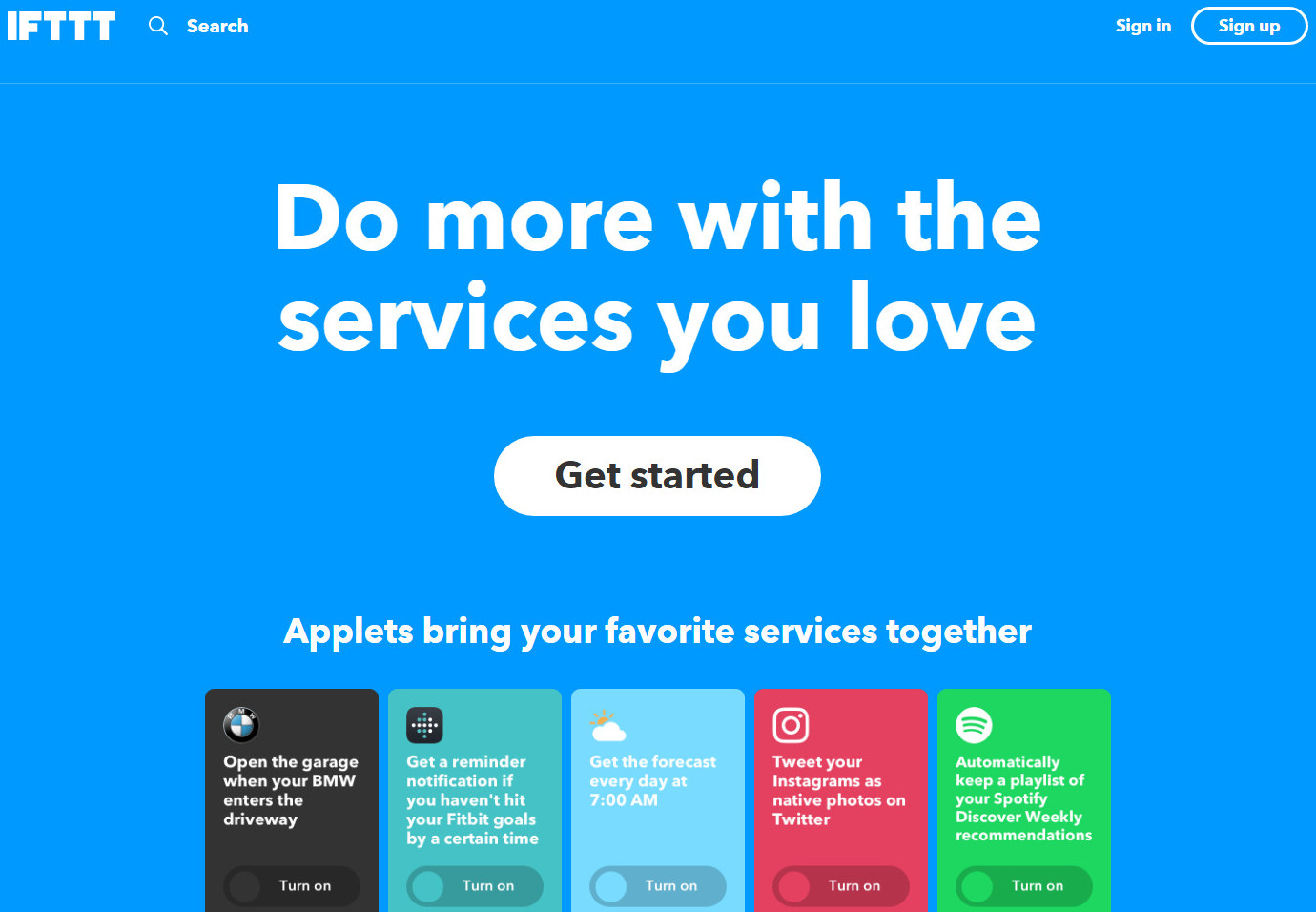 What is it?
If This Than That allows you to create chains of conditional statements that trigger additional actions, linking otherwise unrelated events or applications.
How I use it:
These chains of events are called "applets", and are very powerful in setting up automation in your business.  Some of the basic applets you can create would take any post from Instagram and post it on Facebook, on Twitter, and in a specific board on Pinterest.
Browse the site for examples to get you started.  You can make them as simple or complex as you like … you can even automatically mute your phone when you arrive for a meeting!
Weekly Leadership Webinars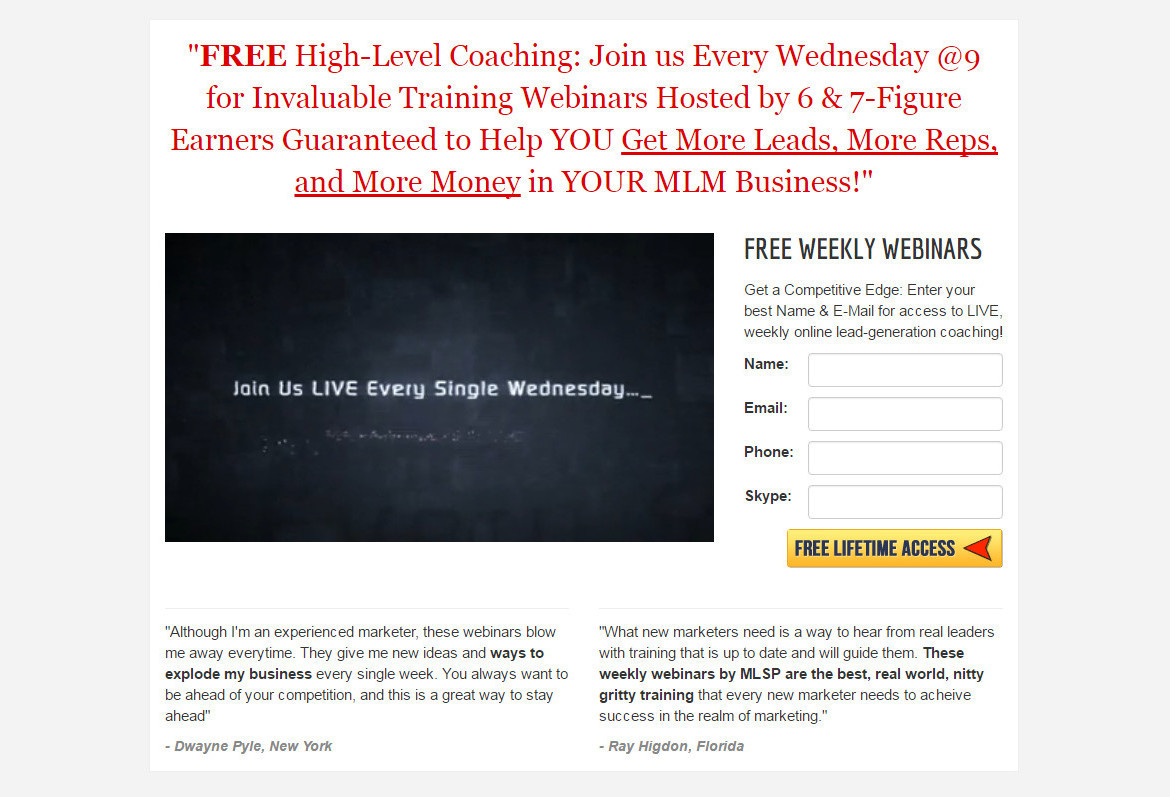 What is it?
Weekly Leadership Webinars provide a way to learn from and be mentored by some of the top people in the online business arena.
How I use it:
Every Wednesday evening we have a free webinar open to the public, discussing one of the many important areas of running a successful online business.
Looking for more leads?  Want to learn a new social media platform?  Time to strengthen your mindset?  Aiming to become a blogging machine?  Tune in each week and see your business grow exponentially.
Whether you're just getting started or looking to take your online business to the next level, these free online tools will help you reach those goals faster.  They'll add to your expertise, and help build that professional look and feel you're after.
Have fun trying them out, and be sure to let me know how they work for you.
Do you have any of your own favourite online tools that have helped you in your business?  I'd love to hear about them in the comments below!
Was this helpful for you?  If so, please share it with a friend who you think would get value!
Be sure to comment below and let me know what awesome online tools you use in your business!
P.S. If you'd LOVE to start Your Own Blog with "Just 3 Clicks", check THIS out!
Was this valuable for you?  If so I'd really appreciate your comments below and shares on social media.
Resources
Here is a list of the resources mentioned in this post:
Bruce Schinkel – Looking for help on where you should start, or how to create an online business?  I'd be happy to work directly with you!  Check out my Freedom Lifestyle page or contact me here.
Blogging JumpStart Guide – Download my FREE guide outlining how to successfully start your own blog