THE 6 MUST-HAVE SMARTPHONE APPS FOR BLOGGERS
When we're living our freedom lifestyle we need to have the ability to blog on the go, but we don't always want to carry our laptops and other accessories.  Have you ever been in that perfect spot, or gotten that perfect idea while on the road … no laptops in sight?  I know I have!
I've recently gone on a search for the best apps for bloggers to make sure this never happens again.  Not surprisingly, there's a HUGE number of apps out there to serve your blogging needs.
After combing through many websites, lists, and recommendations, I've managed to come away with a few standard blogging categories.  Focusing on each category to remove any redundancies, I was finally able to come up with my Top 6 Must-Have Smartphone Apps for Bloggers!
Keep in mind that this list assumes you've already got your blog set up.  If you need help with that be sure to check out my How to Start a Travel Blog series or Click Here to learn more about how I can help set up your blog and cut your learning curve.
The WordPress app lets you blog while on-the-go.  Draft, update, or publish posts from anywhere.  Check your stats to keep your finger on the pulse of what your fans want to see.  Respond to new comments to keep engagement going with your visitors.  A true freedom lifestyle cannot be achieved without this app!
AWeber's Atom app lets you keep the conversation going while your out enjoying life.  Keep tabs on your subscribers to see when they signed up, what messages you've sent them, and which ones they've been interested in.  Check on your scheduled broadcast messages to ensure the right message is going out at the right time.  Track your stats and followup with new leads with ease.  You'll need an AWeber account to use this app, so click here if you don't already have one.
Snapseed is one of the first apps you should download for editing your iPhone photography.  It provides the power and control of professional photo editing software, normally reserved for desktop use.  You'll find all the basic photo processing techniques: exposure, color, sharpening, cropping and straightening; as well as some of the advanced features you're looking for like selective adjustments and a healing tool for removing unwanted objects.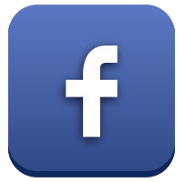 Social media apps are definitely a must for any blogger.  They offer huge audiences to target and promote your blog to through both free and paid options.  Which social media apps you need will depend on your social media strategy, though I'd highly recommend you include Facebook in your mix.  Facebook is the biggest social network and one of the top search engines in the world.  If you're not promoting yourself here, you're missing out on huge opportunity, regardless of your niche.
Tip: If you have multiple Facebook pages (and you should have at least your personal page and a business page), I recommend you get the Facebook Pages Manager App to help keep everything straight.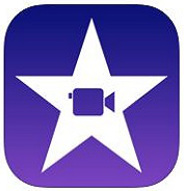 iMovie is an amazing app for creating and editing video directly on your smartphone.  Import any video clip or combine multiple clips into 1.  You'll have the ability to add titles, themes, music, and effects like basic color correction or video enhancements and transitions such as fades and slides.  Note that this is a paid app.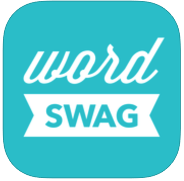 WordSwag is a vital app for creating and editing memes for your social media posts.  Import any any photo, or use one of the great pictures included in the app.  There are hundreds of quotes, thoughts and jokes to ensure you never run out of content.  With so many text and layout options, you'll feel like you have a graphic designer in your pocket!
With these 6 apps for bloggers, you're sure to make the most of your freedom lifestyle, and eliminate the need for a lot of extra accessories.  Who doesn't want to travel lighter!
Do you have an app on your smartphone that you think belongs on this list?  Please comment below, I'd love to hear about it!
Was this helpful for you?  If so, please share it with a friend who you think would get value!
Be sure to comment below and let me know what apps you use for your blog!
P.S. If you'd LOVE to start Your Own Blog with "Just 3 Clicks", check THIS out!
Was this valuable for you?  If so I'd really appreciate your comments below and shares on social media.
Resources
Here is a list of the resources mentioned in this post:
Blogger's Jumpstart Guide – Download my FREE guide outlining how to successfully start your own blog
P.S. If you'd LOVE to start Your Own Blog with "Just 3 Clicks", watch this FREE video!
Was this valuable for you?  If so I'd really appreciate your comments below and shares on social media.