You've put a lot of work into it: researching websites, traveling the world, discussing with fellow travelers; and you've finally been able to create your unique Amazing Bucket List.  Now how do you go about achieving it?  Have no fear, together we'll discover tips from the pros on the best ways to start checking those items off!
What is a Bucket List?
Before we begin achieving, let's take a step back and make sure we're ready.  First off, I want to make sure we are all on the same page, and know exactly what a bucket list is.  Here's one of the best definitions I've found:
A Bucket List is a group of experiences that a person hopes to have or accomplish in their lifetime Click To Tweet
Make sense?  Nobody's list will ever be the exactly same, and the only limits we are placing on your list are determined by your imagination!  Want to create a bucket list centered around your hometown?  Great!  Looking to explore your country?  Perfect!  Ready to explore the wonders of the world?  Amazing!  Whatever you want to achieve with your bucket list, you can be successful.
Making a Bucket List
So now we are ready to create our amazing bucket lists …. but where do we start??  My first suggestion is this: Don't be conservative!  Nothing is too outlandish for a bucket list.  Think of it this way, if time and money were not an issue, what would you REALLY want to experience?  Regardless of the niche you have decided to create your amazing bucket list in, I'm sure there are some sights or activities that would blow your mind if you got to achieve them.  Write them down.  We'll worry about the how later!
If you are stuck looking for ideas, here are a few of the best places online that I have found to help with all things bucket list:
BucketList.org – set and manage your goals, get tips, find inspiration, and connect with others
BucketList.net – bringing the crowd-sourcing idea to bucket lists by collaborating with others to achieve your dreams
BucketListly – turn your bucket list into a game with online by earning levels and badges while sharing with friends
If you are looking for something a little more unique or unconventional for your bucket list, you may want to check out some of the top travel review websites out there.  These sites and others like them often dig deeper than your typical touristy attractions, and provide a glimpse into the "real life" experiences to be had.  Whether you are looking for something on the other side of the world, or in your own backyard, these are some of the best ways to find those hidden gems. Once you know what you want to put on your amazing bucket list, how do you keep track of it?  The 3 online sources I listed above are some great places if you want to work online and take advantage of the many other features each site offers.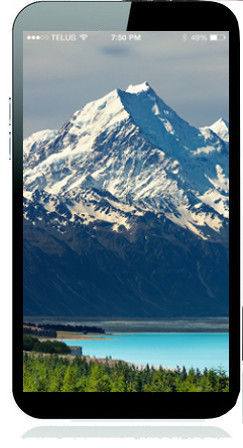 Another method that is gaining popularity is bucket list apps.  These are great for keeping your bucket list updated while on-the-go, and sharing with others.  Here are a few examples of some great ones I have found:
If none of the above options suit you, there is always the option of going bit "older school" and using a program like MS Excel to track for you (or even use a pen and paper!).  Again, there are no wrong answers.
My Bucket List Ideas
If you would like some inspiration while building your amazing bucket list, you are welcome to check out my bucket list ideas.  You will notice that I have split my bucket list into 4 categories: Places to Visit, Activities to Experience, Attractions to See, and Sports to Watch.  I'm not saying that you need to do the same, but I am suggesting that your are welcome to create as many bucket  lists as you like; there are no restrictions! Here are a few highlights from my bucket list to help get your creative juices flowing: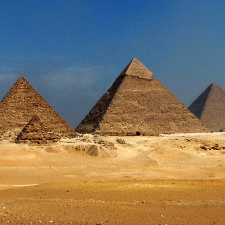 Egypt has long been a fascination of mine.  For just about as long as I can remember I've dreamed of visiting the Sphinx and Great Pyramids of Giza, Valley of the Kings, and Luxor.  Setting foot in these ancient locations and taking in all they have to offer is something I know will leave me awe-struck.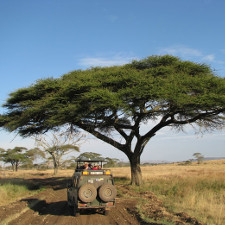 Scrolling through my bucket list, you will immediately see that I have a love of animals!  In fact, the "experience" section of my list is 40% animal-based.  From an African safari, to cage-diving with great white sharks, to viewing the Rwandan gorillas; this is one area of my list that i know will continually grow!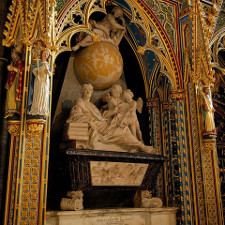 Visiting Isaac Newton's tomb at Westminster Abby may seem out of place alongside attractions like the Great Wall of China or the Roman Coliseum, but this can be an example of how there are no wrong answers on your bucket list.  Isaac Newton is one of those people I have long admired for his achievements and contribution … and he is definitely one of the influences to obtaining my own mathematics degree.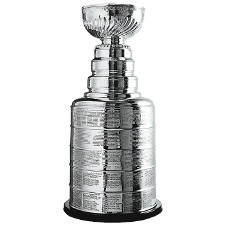 I grew up in a hockey family, and played a lot myself growing up.  As an avid fan I do what I can to watch the Stanley Cup Finals every year.  Whether the series goes 4 games or 7, criss-crossing North America, what a thrill to experience the whole series and the hoisting of the trophy by the champions LIVE!
Achieving Your Amazing Bucket List
Now that we have created our amazing bucket list, here comes the fun part: how do we achieve the items we put on it?  With all of the hard work we just put into researching and compiling our list we don't want to just let it sit there.
Depending what you put on your amazing bucket list, it may seem a bit daunting, however. If you utilize any of the above websites or apps that I mentioned in this post, you have the ability to create a travel support group of sorts to help you achieve your goals.  To make it even more personal, perhaps you can find friends or family members that share in some of your amazing bucket list items.  These can be great ways to keep you on track!
If the cost side of travel has you worried, fret not!  Check out my previous posts on traveling for less, simple tips to save money on meals, and eliminating extra flight charges to get you started.
Another great way to travel at better prices is with a travel club.  Not all travel clubs are created equally, and I'll be reviewing various ones in an upcoming blog post.  In the meantime, you can find some more info here.
Was this helpful for you?  If so, please share it with a friend who you think would get value!
Be sure to comment below and let me know your tips for achieving your amazing bucket list!
P.S. If you'd LOVE to start Your Own Blog with "Just 3 Clicks", check THIS out!
Was this valuable for you?  If so I'd really appreciate your comments below and shares on social media.