My Awesome Experience As A World Junior Hockey Championship Volunteer
I recently finished up my second opportunity to volunteer for the World Junior Hockey Championship, and it was awesome!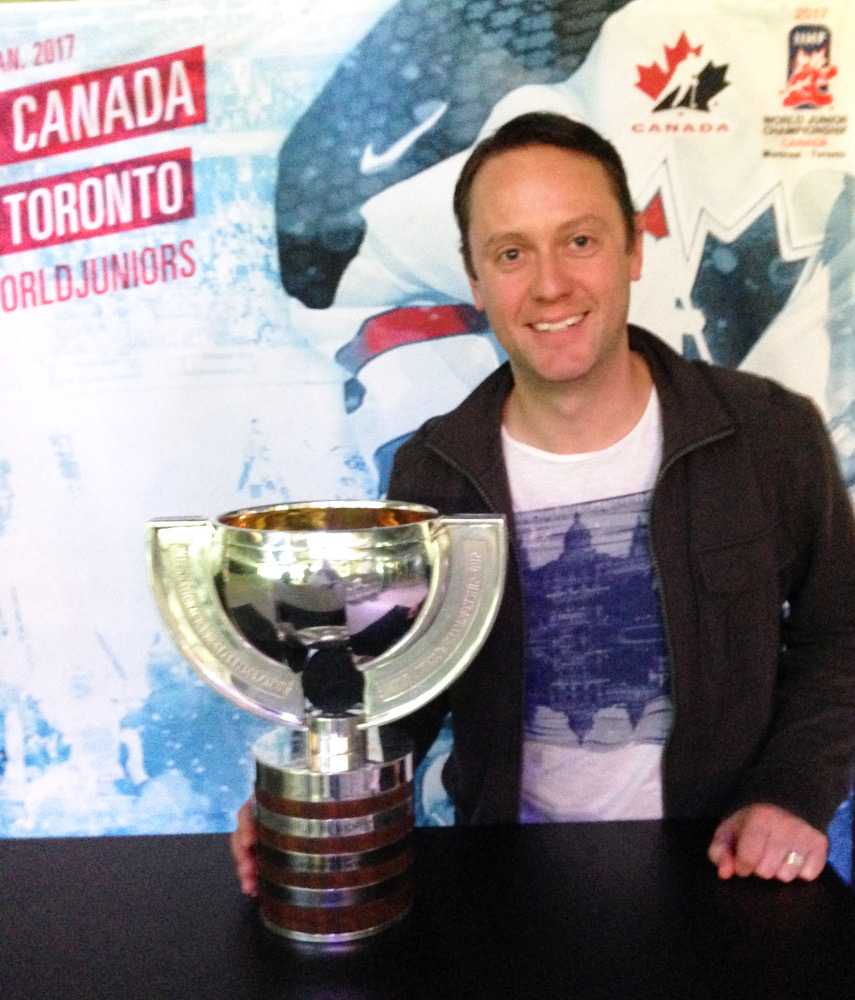 For those unfamiliar, the International Ice Hockey Federation (IIHF) and Hockey Canada put on an annual tournament to showcase the future international hockey stars.  It takes place every year from December 26 to January 5 with the location alternating between Canadian and international venues.
Players must be under 20 years of age to be eligible for the World Junior Hockey Championship.  Most players are in their draft year or have recently been drafted into pro-hockey.  There are even a few players currently playing for an NHL team who have been given permission to play in the tournament.
To be honest, the NHL players who are given release from their NHL teams are not yet top players … those guys don't get released as they're too important to their NHL teams (see Connor McDavid who was still eligible to play for Canada in this year's tournament, but is already proving to be one of the NHL's elite players, thus Edmonton did not release him to play).
Tournament Format
The top 10 countries in the hockey world are invited to the World Junior Hockey Championship, and are split into 2 groups.  This year's alignment was as follows:
Group A included Canada, USA, Russia, Slovakia, and Latvia
Group B included Sweden, Finland, Czech Republic, Switzerland, and Denmark
Both in 2015 and this year the tournament was split between 2 of Canada's largest (and most hockey-mad) cities: Toronto and Montreal (that year Germany had made the tournament in place of Latvia).
The 2017 agreement was that Group A (which included Team Canada) would play their preliminary round in Toronto while Group B would play in Montreal.  The quarter-finals would be held in both cities, then the semi-finals and medal games would be held in Montreal.
This format was also done in 2015, but in reverse (with Toronto hosting the medal games).
What Was I Doing?
Both in 2015 and this year I was a World Junior Hockey Championship driver, though with slight differences.
Last tournament my main role consisted of shuttling VIPs around Toronto.  This included referees, linesmen, and members of the IIHF or Hockey Canada.  Most of these trips were done between airports, hotels and arenas.  Close to the end of the tournament I was recruited to aid in driving cube trucks to transport team equipment for practices, games, and flights.
This year I was dedicated solely to the cube truck role, which ended up providing me a lot more access to the arena, games, and teams … some really incredible behind-the-scenes action!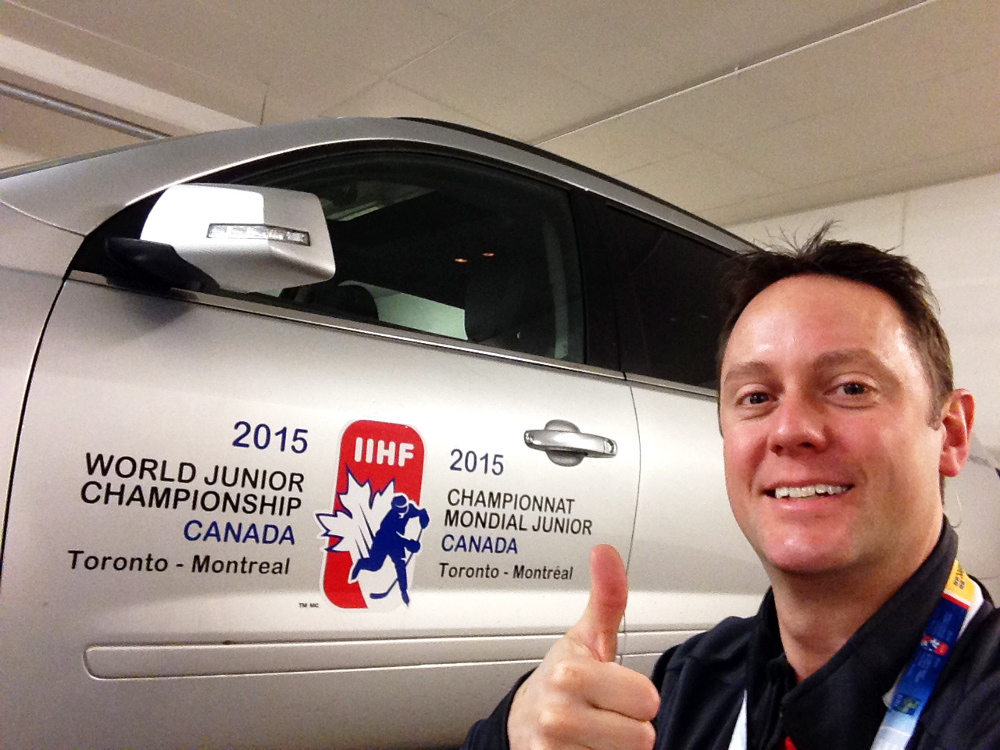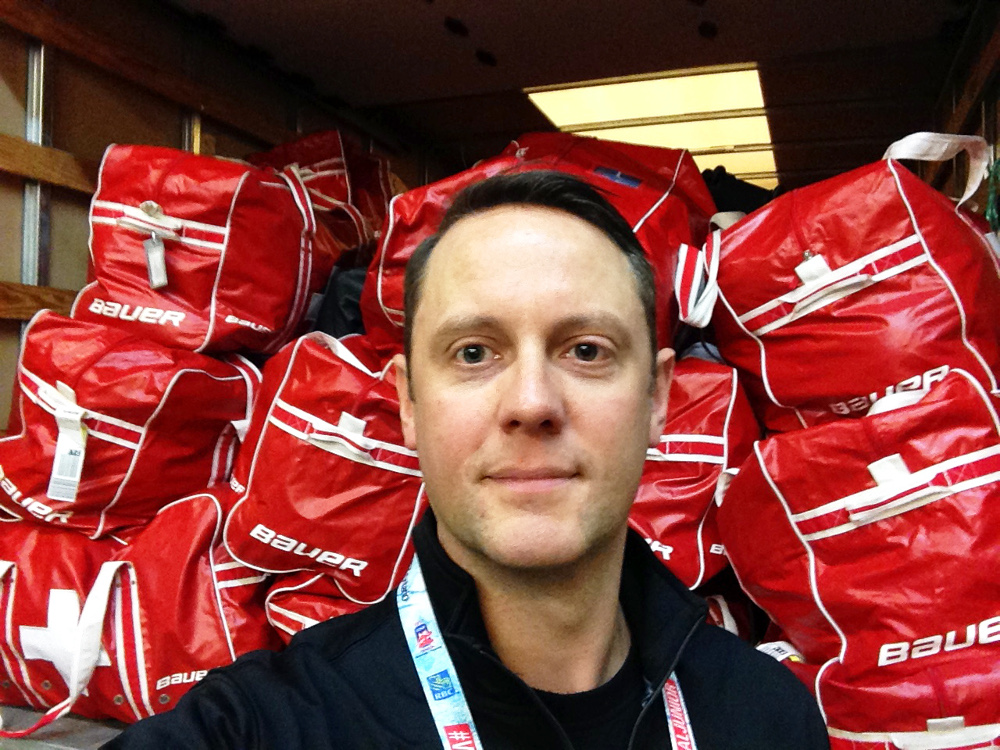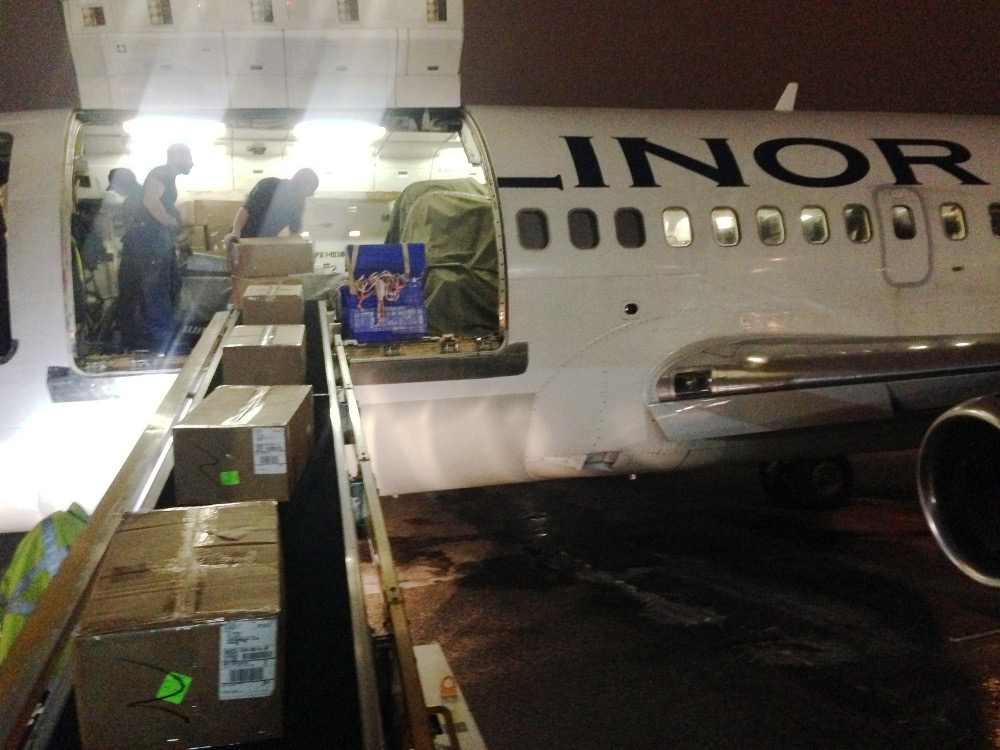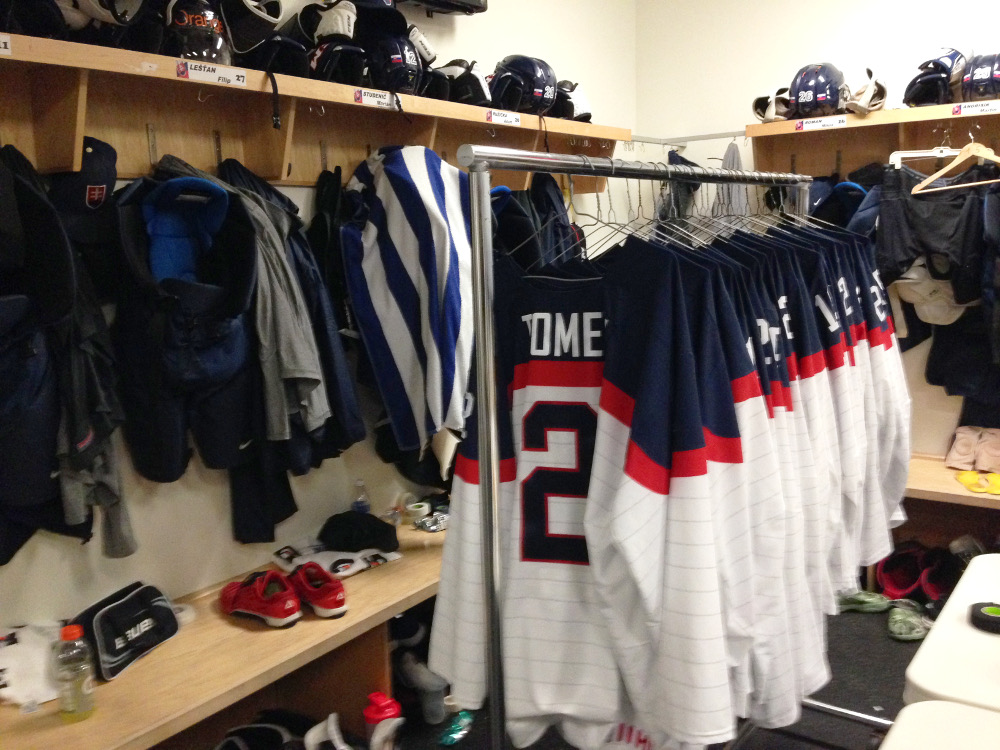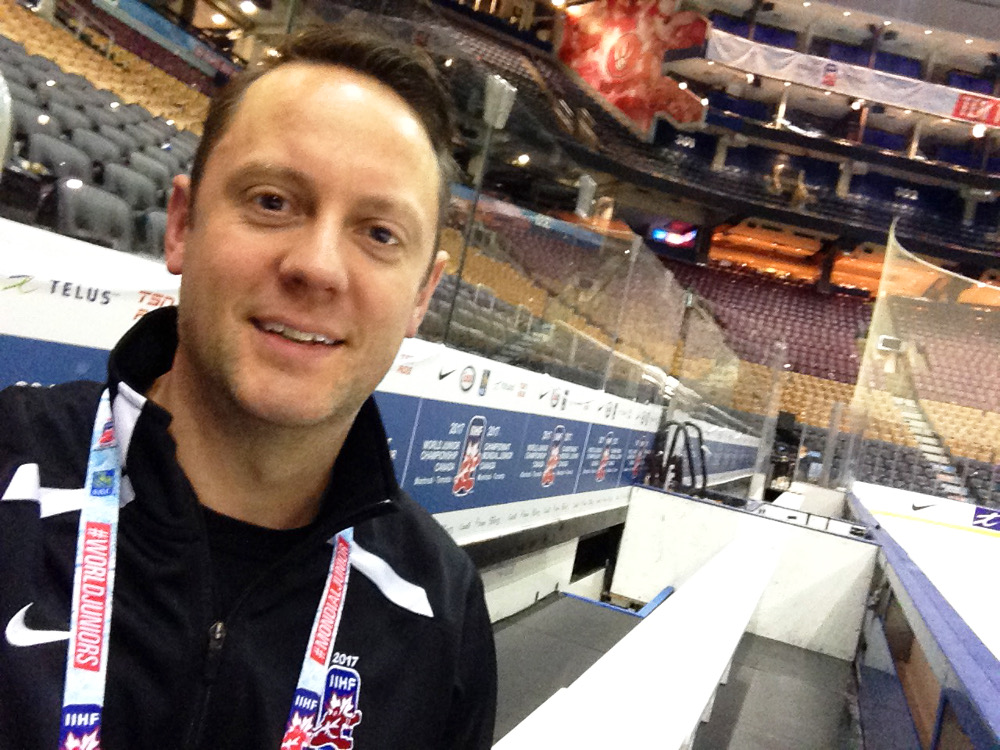 It Begins Well Before The Puck Drops
As a driver, our job starts well before the World Junior Championship starts.  I started getting calls in mid-December to help pickup officials from the airport and take them to their hotel, or to meet up with one of the teams to make sure their equipment was waiting for them at the right arena for an upcoming exhibition game.
In 2015 a select few of us even got the opportunity to spend a day with Team Canada players and coaches as their drivers for an "Amazing Race"-style team-building exercise around the Niagara Falls area … what a HUGE highlight for any travelpreneur!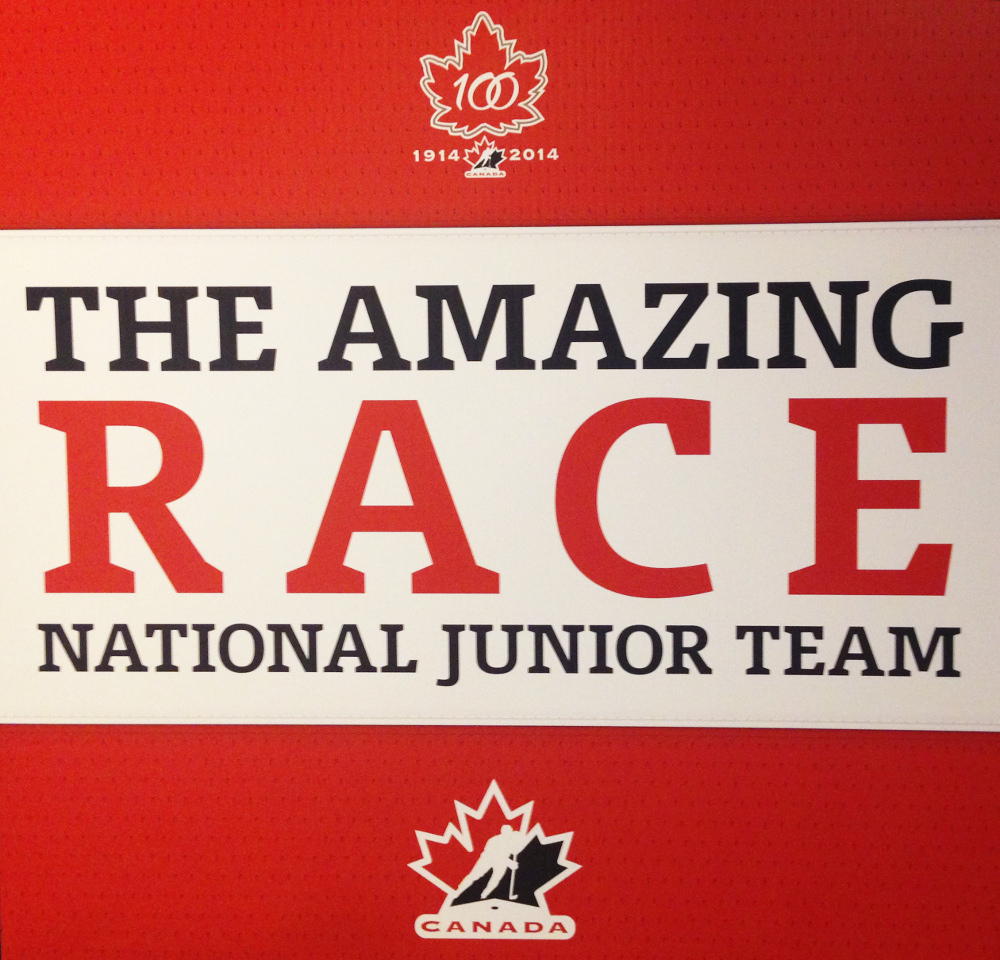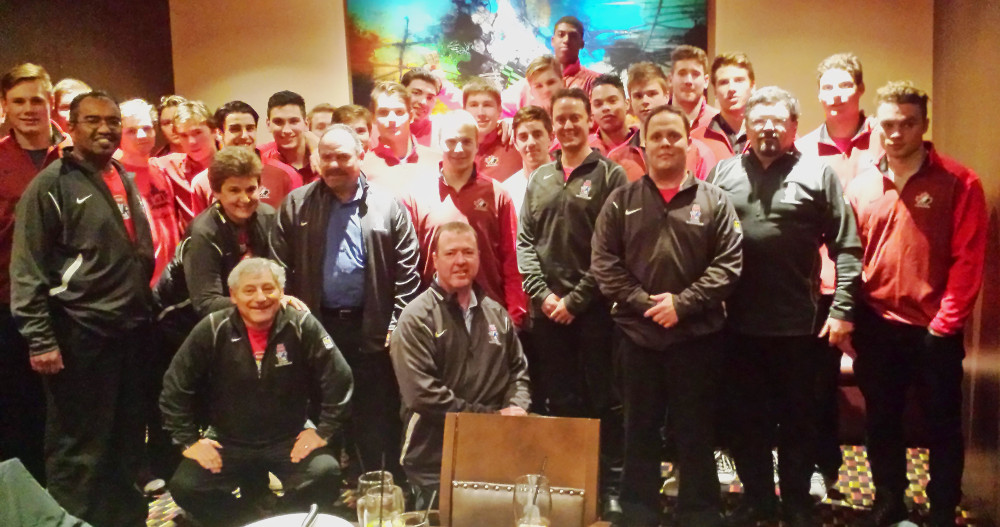 Game Time!
As expected, our busiest times were any days that required travel.  I definitely got used to finding the quickest routes between arenas, hotels and airports at all times of the day!
There were 3 times that required the action for us drivers.
1. Coordinating team arrivals pre-tournament
2. Shuttling teams to/from charter flights between Toronto and Montreal for elimination round games
3. Coordinating team departures after the tournament
Outside of these super-busy times, we were mostly on-call and working with VIPs.  While games were being played we usually had some downtime.  This allowed us to create some quick and lasting friendships, and even watch some of the games live.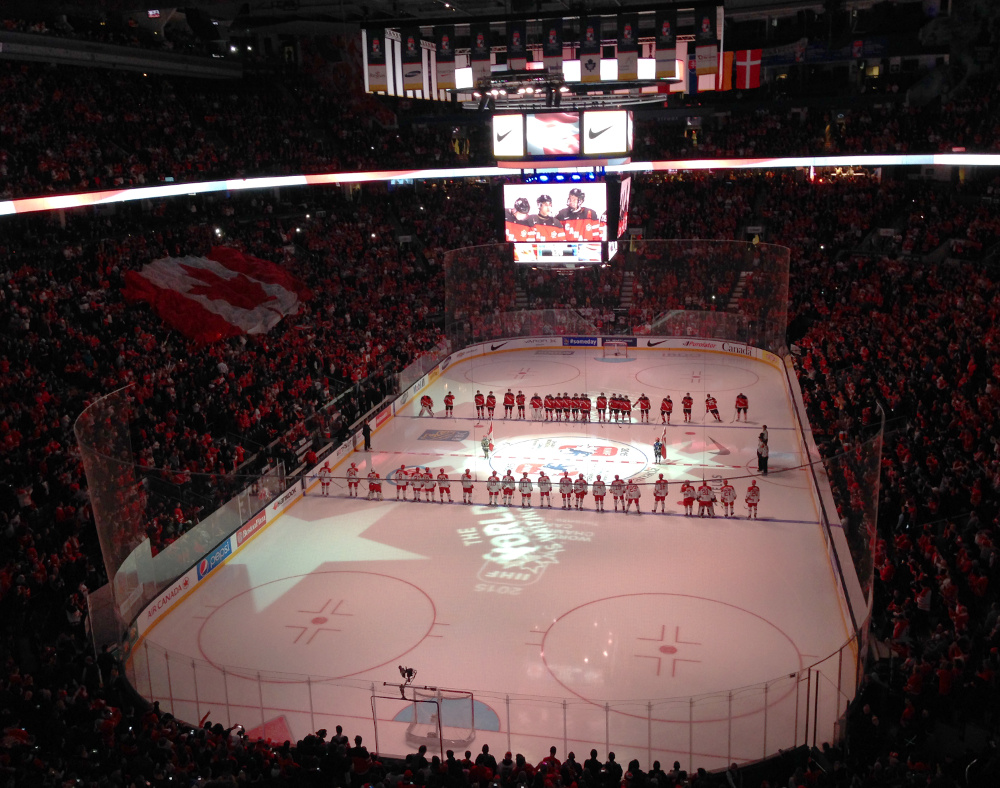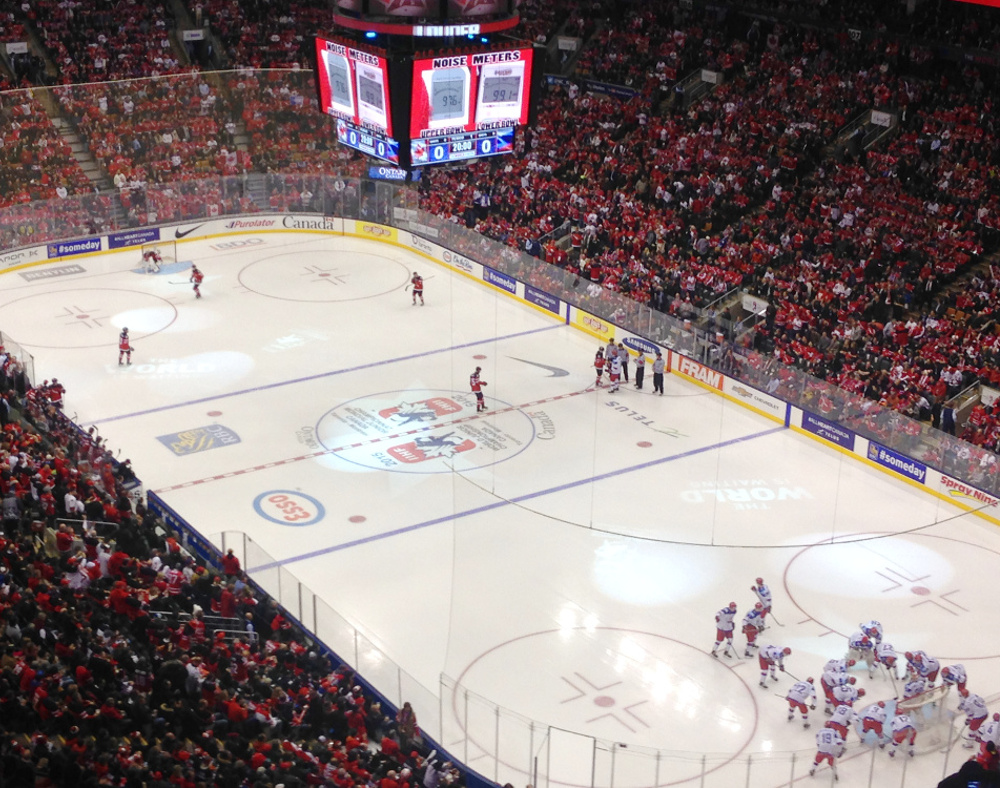 After The Tournament
After the curtain comes down on the gold medal game and the media and officials have all gone home, that's when the final whirlwind begins.
Both years I had the privilege of transporting teams to the airport, players and coaches still brimming with excitement!  it was great speaking the common language of hockey with people from Switzerland, Slovakia, Germany, Denmark, and Czech Republic.
Dealing with these future stars of pro-hockey was a lot of fun.  Seeing the difference between the top teams (like Canada, USA, Russia, Sweden) and the lower ranked teams (like Switzerland, Denmark and Germany) travel and prepare for games was very interesting.  Top teams tend to travel heavier and want lots of practice time, while lower-ranked teams travel with one necessities and seem more likely to give up some scheduled practices.
Both tournaments are capped with a volunteer party held at the Hockey Hall of Fame in Toronto.  Food, drink, and access to all exhibits … what more could a hockey fan ask for??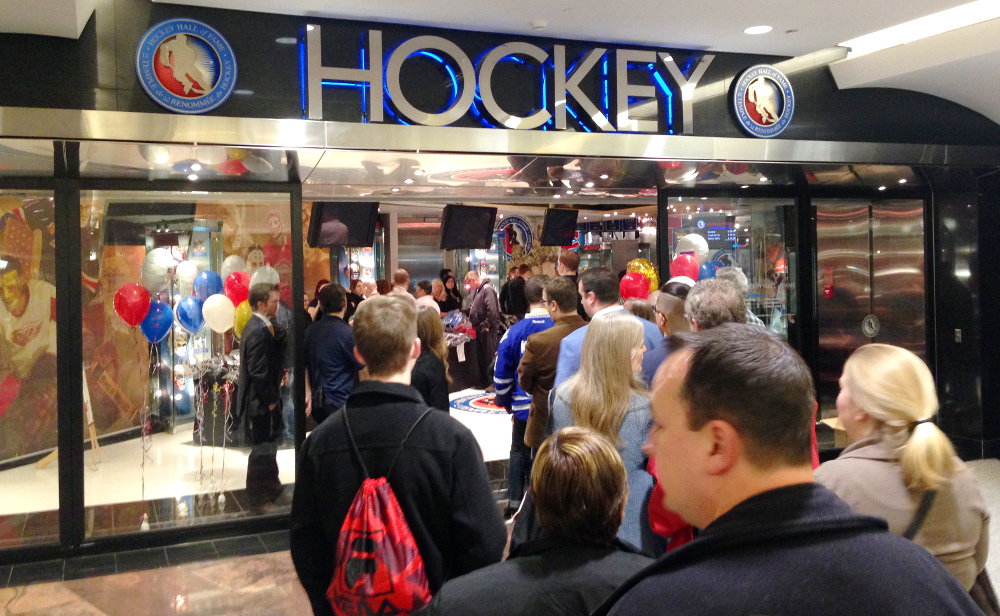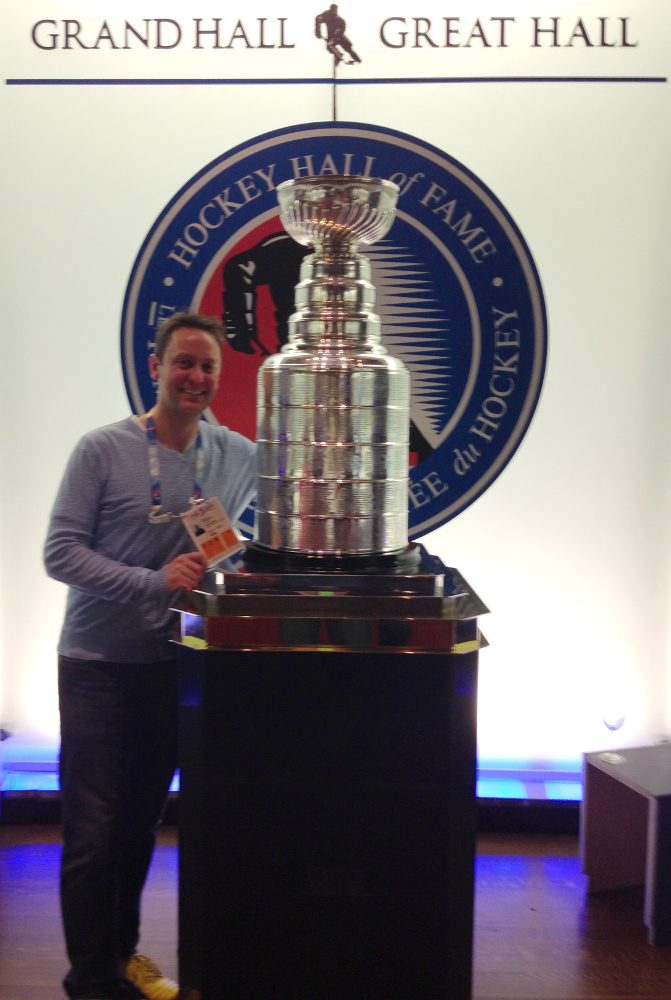 So, after 2 years of the World Junior Hockey Championship, would I give up another week between Christmas and New Years to volunteer?
Interestingly, next year's tournament is taking place in Buffalo, New York.  It just happens to be a short drive away, and I have family who live in the area … and yes, I've already registered to receive notices when the call for volunteers begins!
I hope you've enjoyed this behind-the-scenes look at a world-class hockey tournament.
Please comment below and let me know if you've had experience with international sports, or any other volunteer opportunities.  I'm always on the lookout for new travelpreneur experiences both at home and abroad!
Resources
Here is a list of the resources from this post:
Luxury Travel Deals – Ready to take your travel to a whole new level for less than you're already paying?  I'd love to help you start checking off your bucket list faster than you ever dreamed possible!

P.S. If you'd LOVE to start Your Own Blog with "Just 3 Clicks", check THIS out!
Was this valuable for you?  If so I'd really appreciate your comments below and shares on social media.