What You Need To Know Before You Start Traveling By Yourself
When most people think about traveling by yourself, they create a picture of some huge, month-long, backpacking solo trip in a far-off land.
Is this what comes to mind for you?
In my personal experience, and through talking with many of my travel friends, this mental picture can become the very thing that holds us back from experiencing it for ourselves.
Have you ever found yourself watching or reading about your friends (personal or online) who are out there having solo adventures, leaving you feeling left out?
I know I've found myself thinking "wow, that looks amazing … one day I'd love to do that too".  Oh that elusive "one day"!  Does it ever really come?  How can we increase the odds in our favour??
If traveling by yourself is a travel goal of yours, you can take steps TODAY to help make that a reality!

Take the First Step
For most of us, the first step to traveling by yourself is not booking a one-way ticket and packing your life into a backpack!
That would be WAY outside the comfort zone, and something we would never actually do.  The problem lies in the large gap between our current comfort zone and our goal.
So what do we do?  We need to shrink this gap!
The speed you can shrink this gap is completely dependent on you.  We all start with different-sized gaps, and we're all willing to step outside our comfort zones only so far without feeling too exposed.
My first tip for you is this:
Start where you're comfortable, take small steps and work your way up to bigger things Click To Tweet
Start by taking a small step outside your comfort zone.  Each time you do this, your comfort zone expands to your new level of comfort.
Your gap just shrunk!  Celebrate each milestone, no matter how small it seems.
The first time I traveled by myself was "officially" a business trip.  I was the only person from my company being sent to San Diego, California for a week-long training course.  I was pretty nervous, but was excited too!
I knew this trip would allow me to expand my comfort zone, so I mapped out exactly what I could do to start taking those small steps.  Here are a few of the ideas I came up with:
1. Triple-check my hotel, car and flight info
2. Get as comfortable as possible with the route from hotel to airport and hotel to training sessions
3. Force myself to get to know some of the other trainees
4. Have a few dinners by myself until it stops feeling "weird"
5. Be sure to experience some touristy spots
Seems pretty simple, right?  It was … but it worked!
By the end of that trip I had made some new friends (who remain friends to this day), I became comfortable eating in a restaurant by myself, and found how easy it is to see the touristy spots you want (and avoid the ones you don't) when you're the only one making the decision.
Caution is Good, Fear is Bad
One of the biggest questions people ask when considering solo travel is "is it safe??"
In general traveling by yourself is no less safe than any other travel.  It's always a good idea to exercise caution, but you don't need to be afraid.
One of my favourite travel tips will really help you when traveling by yourself:  Always show confidence in what you're doing.  Act like you belong, and people will tend to believe you.
I normally reserve that tip for getting into places you may not otherwise be allowed, or getting past overly exuberant security guards.  However, when you're alone in a new place it can really help set your mind at ease.
Always take a moment to orient yourself.  Figure out what you want to do and where you want to go, then act like you've done it many times before.  Security guards target the same people as pickpockets or others looking for tourists.  If you look unsure, afraid, or confused you're more likely to be stopped or targeted.  Just use some common sense here … you won't be able to get into restricted areas, no matter how confident you try to appear!
Caution is good, fear is bad! Click To Tweet
Again, always be cautious, but don't be fearful.  As a beginner solo tourist you shouldn't be putting yourself in any situations that you actually should be afraid … because those definitely do exist.
On a recent solo trip to Miami I settled on a cheap Airbnb place within walking distance to both a Metrorail station and the venue I needed to be at for a travel conference.  When I checked online, the area looked a little run down, but didn't concern me.  After I arrived, I saw that it was definitely a poorer area of town.  I could have easily felt afraid, and that would have ruined my trip.  Instead I walked with confidence, acknowledged anyone who could have been a threat in a friendly way, and avoided backroads or times of day/night that could have been a problem.
Would a solo female traveler have the same experience I did in Miami?  I likely wouldn't recommend it, but it definitely depends on your comfort level.  In reality, though it seemed a little sketchy, there were never any reasons to be afraid
Solo Days or Solo Experiences
A great way to take that first step outside your comfort zone toward traveling by yourself is to reserve a day or experience for yourself while traveling with others as you normally would.
Using this approach, everything else about your trip will be exactly the same as what you're used to.  You'll be going to a place you'd normally go, with your regular companions, having experiences you're used to.
The difference comes when you break off from the pack and do something alone.
This doesn't need to be something huge.  The purpose is just to take one of those small steps outside your comfort zone.
Maybe you'll go for lunch by yourself.  Perhaps you'll take a stroll along the beach or main street.  You could go on a bus tour or zip-lining experience.  Or even plan an entire day around what YOU want to do and meet back up with your group in the evening.
This method was one of my favourite ways to increase my comfort zone when I was getting started!  Here are a few examples:
In Las Vegas I dropped my wife off at her conference and spent the day wondering the strip.  I ate alone, went to a show alone, and explored casinos I never would have bothered with normally.
In Dallas I left my travel partners and took a drive out to Southfork Ranch by myself.  My mom and grandma were big fans of the TV show "Dallas" and I couldn't pass up the opportunity!
In Phoenix I stayed with my aunt, but when she went to work I took a day-trip to Tucson and Tombstone for an amazing day that I chronicled in this blog post.
What can you do on your next trip the would give you a little push outside your comfort zone?
Start in Your Backyard
You don't have to wait for your next trip to get started.
Most people are already comfortable in our own cities, so why not use that to our advantage?
Living in Toronto, there are always events and festivals happening somewhere; especially in the summer months.  My guess is your city would have something similar.
From annual events like Doors Open, to volunteer opportunities like the World Junior Hockey Championships, to niche neighbourhood festivals there's no shortage of opportunities to dip your toe into the solo travel game.
The best part of starting in your own backyard is that you've already conquered the fear excuse, and you've likely done a lot of the "weird" things before like going for walks or eating alone.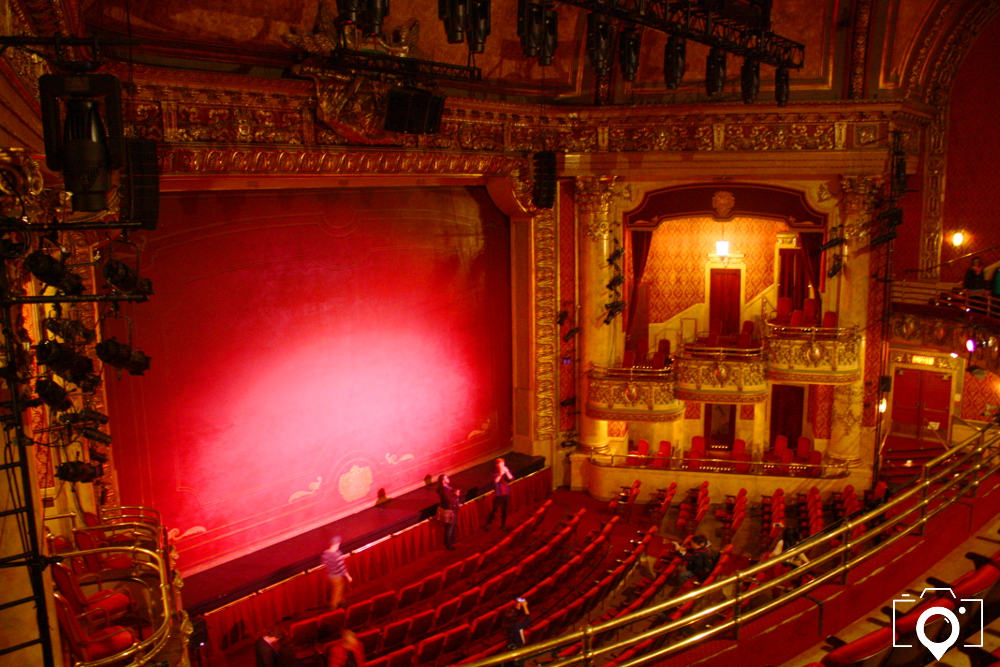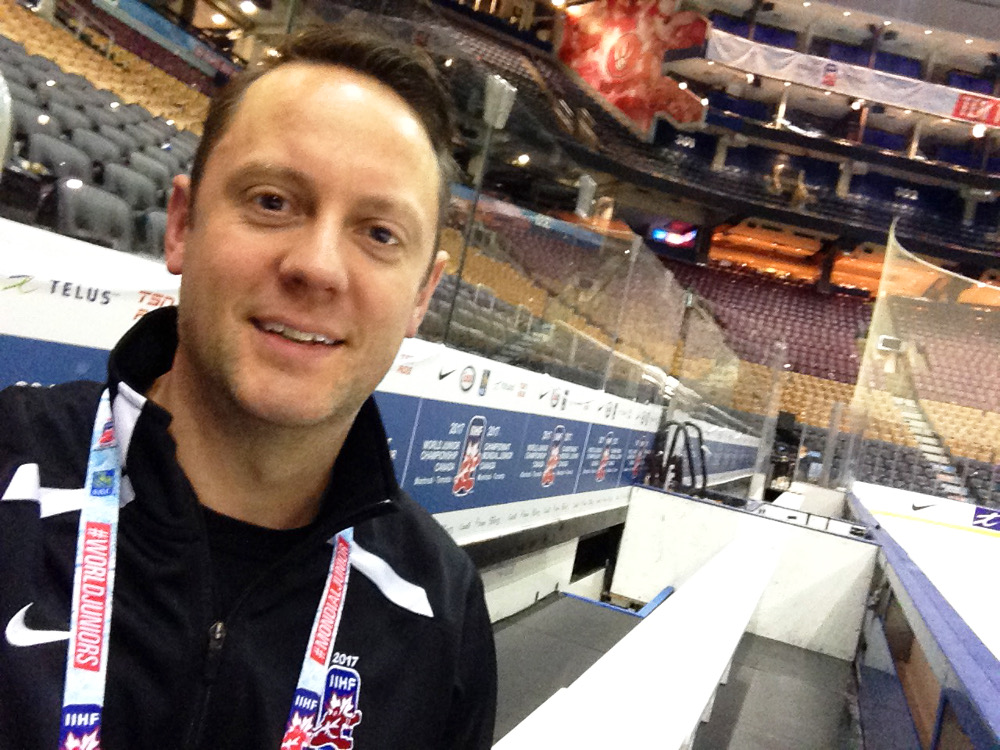 Are you excited to start traveling by yourself?
 Just writing this post has made me want to go find something to explore!
So many people put off their travel goals because they can't find a travel partner.  I hope this post will help you find ways to start achieving those goals even if you need to start by yourself.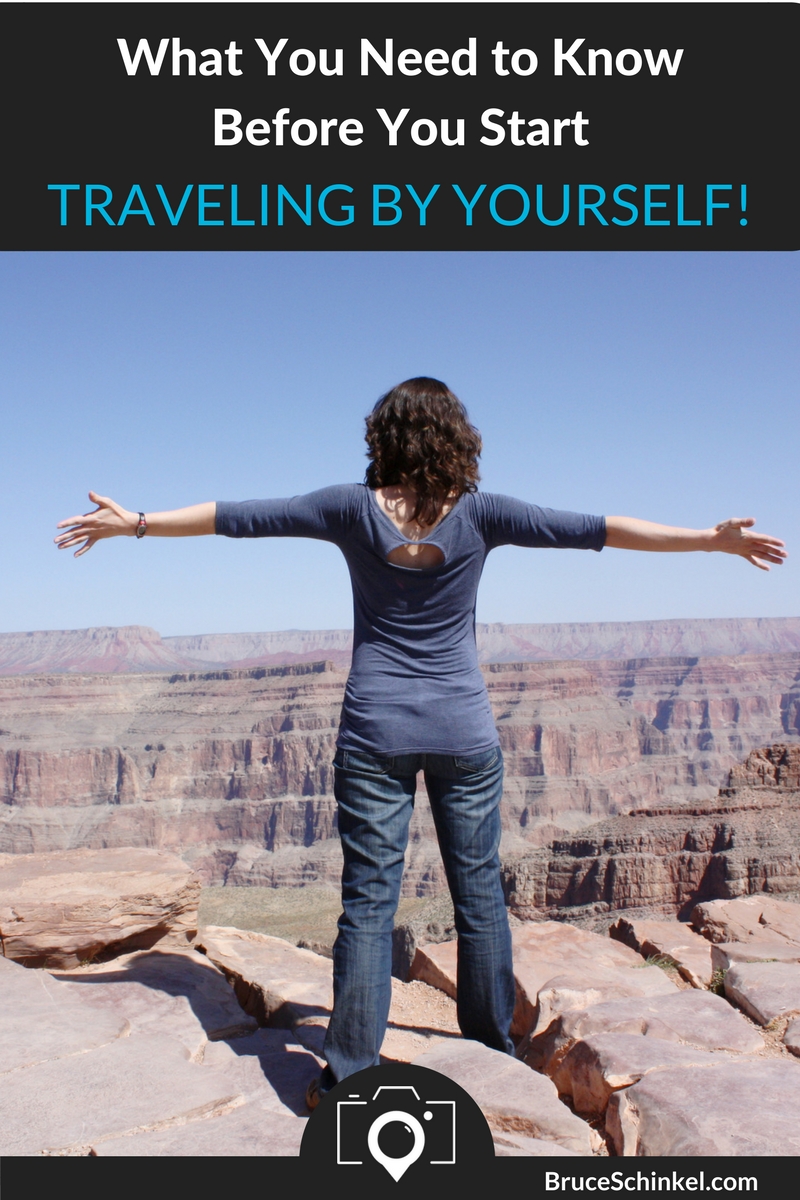 Was this helpful for you?  If so, please share it with a friend who you think would get value!
Be sure to comment below and let me know what you came up with to expand your travel comfort zone!
P.S. If you'd LOVE to start Your Own Blog with "Just 3 Clicks", check THIS out!
Was this valuable for you?  If so I'd really appreciate your comments below and shares on social media.
Resources
Here is a list of the resources mentioned in this post:
Blogger's Jumpstart Guide – Download my FREE guide outlining how to successfully start your own blog
VIP Travel Club – Travel by yourself in the security of a group of like-minded travellers!