Can I Really Travel for Less?
Many people think of travel as a huge undertaking that is incredibly expensive. This can be absolutely true, but with a little research you'll find that you really can travel for less and start knocking those items off your bucket list at just about any budget.
Here are some great tips to see the world without breaking the bank.
The flight can be the single most expensive item for your entire trip. A coach round trip ticket from the North America to Europe usually runs an average of $700-1200, depending on the season. You can combat this by using points or miles accumulated by living your everyday life. I strategically opened credit cards with great enrollment bonuses, periodic bonus offers, and the ability to "double-dip" by using a points card along with credit card for double or even triple points. I typically find myself with enough points to offset most, if not all of the cost for 2-3 flights per year.
When you get down to booking your flight, be sure to expand your options. Even if you hate connecting flights, they can provide a lot of savings. Consider the pros and cons and don't write it off right away; often a connection with a short layover will only add minimal time to your travel schedule. Just make sure the connection is makeable – I recommend skipping anything with less than 1 hour between flights to allow a slight window in case of any delays.
Another budget-friendly secret is to look into round-trip tickets. Sometimes one way tickets are so expensive that a round trip ticket is cheaper, and then just skip the return trip. While we are thinking outside the travel box, if you are planning to stay in two countries you may find a flight with a stopover in one of them on the way to the second. Check pricing to see if you can stay a few days at the country of the stopover instead of changing planes right away. Airlines will often let you extend a stopover for the same price.
Before leaving the subject of flights, I'd be remiss if I didn't look at miscellaneous flight charges. As airlines starting to charge for more and more items that were previously included (think a checked bag or onboard snack), ensure you are aware of your airline's policies. Remember to not use over-sized bags whenever possible and try to keep it all within one bag per person.  For a more in-depth look at saving on those pesky flight fees, check out this post.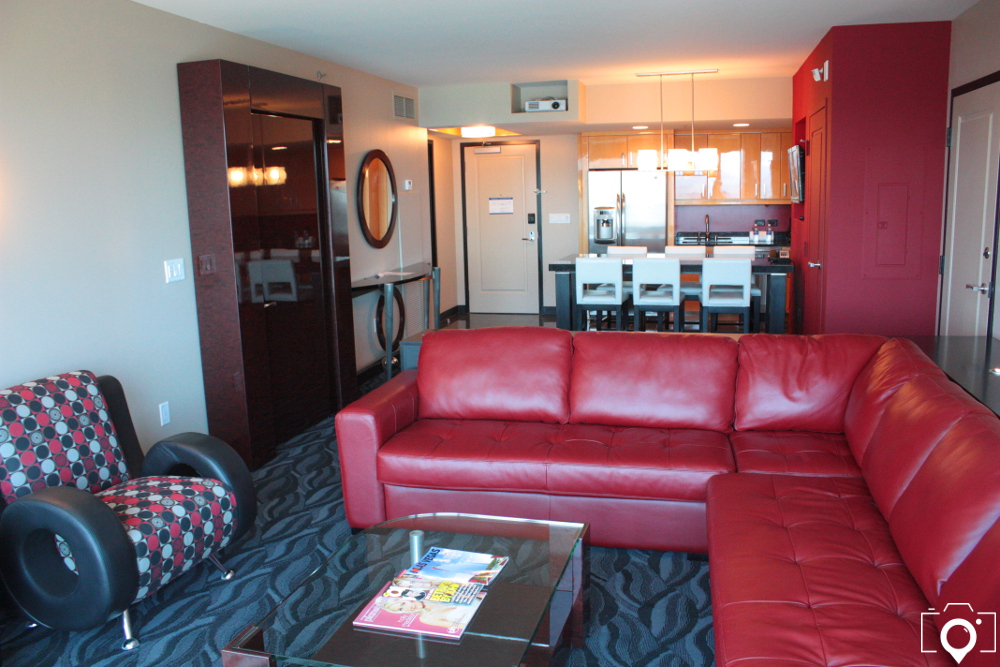 If flights are the #1 expense, accommodations are a close second. A lot of people associate budget travel with roughing it, but it is possible to be comfortable. In fact, by avoiding the beaten path it's possible to have a less expensive, equally comfortable, and more interesting cultural experience. You can also try staying at a combination of private rooms at hostels, small independently owned hotels, bed & breakfasts, and private apartments.
When deciding on a place to stay, make sure you are factoring in all of the extra fees in your overall costs. The last thing you want is to arrive at a hotel and be faced with dreaded resort fees or having to pay for sub-par Wi-Fi access. Check other options before agreeing to these charges. Often there can be resort fee discounts, or free Wi-Fi in their lobby or business centres. Some places will even throw in wired internet access, so just take an Ethernet cable with you (or bring a router and turn your suite into a Wi-Fi zone!). If these options don't work you can always just head to your nearest Starbucks or other coffee shop providing free access.
If you are staying at a destination for at least a few days, consider a vacation home instead of hotels. They are often are more comfortable and could work out to be much cheaper. This is especially effective if you are traveling in a group as the per-person costs will often be significantly lower than staying in a hotel of resort.
I am a huge fan of Airbnb.com. In a few short years they are already a major disruptor to the online travel booking industry. Airbnb offers you the ability to reserve anything from a spare room to docked boat to an entire furnished home directly from someone who lives and is local to the place you're going. You are also able to narrow your search based on the amenities that are important to you like free parking, Wi-Fi, laundry, pets, etc that are very rare in budget hostels or hotels. An added perk is that you'll get to feel more like a local since you're staying in a neighborhood, not a commercial, touristy zone.
While you are booking your trip, it can be much friendlier to your budget if you are flexible with your travel days. You will often find that leaving a day earlier or a day later could save you enough on flight alone to make the additional hotel cost insignificant. This can be especially true when traveling during major holidays.
While we are looking at travel days, it's even better if you are able to travel during the "off-season". Ski resorts and tropical locations are swarmed in the winter months, while some northern latitudes are popular during the summer. Waiting just a month or two can mean getting the same trip at a much better cost (and with fewer crowds too!).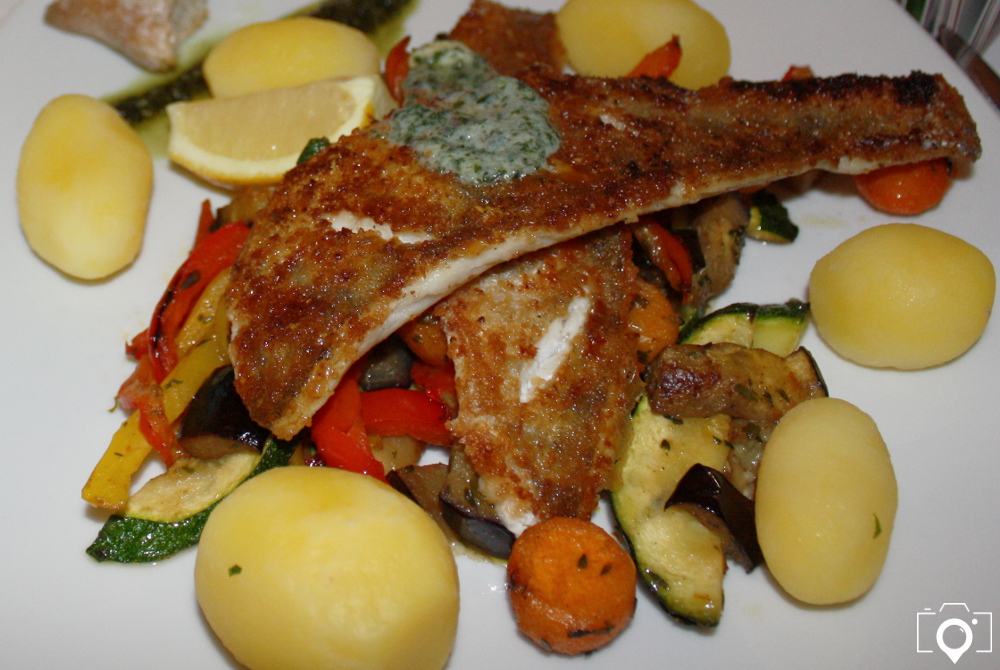 Now that we know where we are going and when, we can turn the focus to saving some money once we get to our destination. Food can quickly become our next biggest expense since it's something we need to do every day. In North America we are used to eating our biggest meal of the day at dinner time. Simply switching this mindset to eating a bigger breakfast and lunch with a lighter dinner will not only save you money, but it can also be healthier!
A great way to save on snacks, water, and even some meals is to take a trip to the grocery store. Not only will this save lots of money, but trying new foods or even taking a cooking class can also create some fun experiences.
For some more in-depth tips on saving on your food budget, here's a post that helps outline food tips for any budget!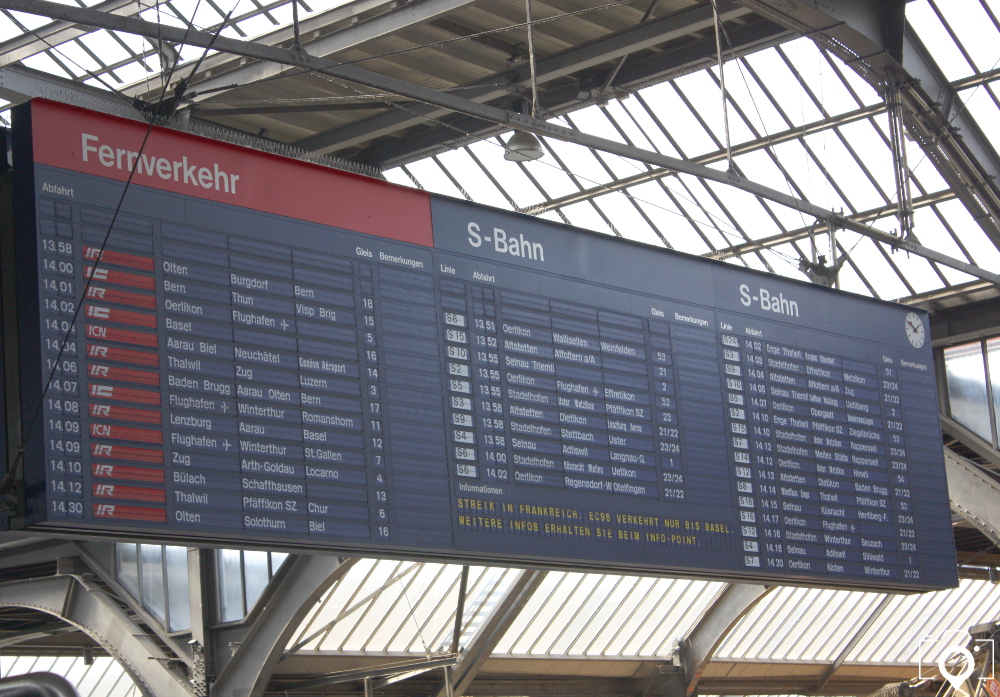 Once we have our basic needs covered we need to find the best ways to explore our destination. If everything is in walking distance, clearly that's the best option as it's free and allows you to take in more of the area and take lots of pictures. But what do we do if we chose to stay slightly off the beaten path to save some serious money?
Traveling in or around major centers usually means you can take a fairly reliable form of public transportation like bus, metro or subway, and some also provide a great commuter train system. Many of these systems provide discounted day, 3-day, or weekly unlimited travel passes that could be worth the cost.
If you don't want to be tied to a train or subway schedule, if you find yourself somewhere without public transportation, or if you are moving between towns you'll want to look at other forms of transportation like car rentals, trains or even short flights depending on distance.
Going the car rental route is easily the most schedule friendly method of transportation. Many companies offer the ability to drop off the car in a different location than you picked it up, which can be great, but can also generate a substantial surcharge. You can get around this by being a bit creative. For instance, if you need a car for 7 days with 5 in the same city and 2 in another city, it may be worth breaking the rental period in two (a 5-day same location rental and another 2-day one-way rental). You will likely need to go back to the rental between bookings, but the extra hour of time might save you a few hundred dollars.
Before you accept buying insurance through the car rental company, make sure you actually need it. These insurance costs can often double the rental price! Many credit cards have car rental coverage built in, so make sure you have one of those that you can take advantage of. All you have to do is pay with the credit card that will cover you so you can decline the rental company's coverage.
If you are going to take a side trip that is a bit longer, consider taking a night train or quick flight. Wait! Didn't we just say that flights can be the most expensive part of traveling?? Outside of North America you can often find a regional carrier for very low prices. One of the best ways to save money and time traveling between locations is to take a night train. Not only can night trains be more cost effective, but once you get used to it you can have a good night's rest before waking up ready for the next chapter of your journey.
When traveling outside the boarders of your own country there are 2 big money-suckers that you'll need to take care of to keep costs down: Cell phone roaming charges, and Currency conversion rates. Have you ever forgotten to turn off roaming or buy a package before a trip and return home to a significantly higher cell phone bill? Here are a few quick, easy ways to avoid these charges for your next trip:
If you don't need to use calling features, turn off this feature and rely on Wi-Fi.
Download everything you need before you go (documents, tickets, maps, etc), then turn off cellular data or switch your phone to airplane mode .
To continue using your phone buy a pay-as-you-go SIM card when you arrive at your destination.
If you don't have an unlocked phone, you can always buy a cheap local phone as well.
How do we beat our bank fees?
You'll likely need to convert some money at some point, but this generally means your bank will charge an average of 3% per transaction and $5 per ATM withdrawal.  Your best option is to look for a credit card that does not charge a foreign transaction fee. In the United States this is becoming increasingly easier as many banks and removing this fee from their credit cards.
In Canada we are not so lucky as currently only 1 credit card issuer doesn't charge the fee: Chase Canada. Foreign transaction fees represent too large a part of a Canadian credit card company's income stream to walk away from. The fact is, Canadians travel out of country a lot more often than Americans travel out of the United States, so it's easier for an American issuer to give up on foreign transaction fees than for a Canadian issuer.
I'd recommend checking out the Chase Marriott Rewards Visa card.  Not only will you avoid the foreign transaction fee, but you'll also collect points! As if that wasn't good enough, using a credit card without a foreign transaction fee is actually cheaper than exchanging currencies at the bank, or other foreign exchange bureau (generally 1%-3% to).
To combat ATM fees, one option is to see if your bank has international partner banks through the Global ATM Alliance, which allows you to use these partner ATM's without paying transaction fees. Be aware, however, that often these partner banks will charge up to 3% "foreign exchange" fee on your withdrawals, eliminating the benefit. If you find that neither your credit card nor your bank account offers ways around these fees, I'd recommend taking your business elsewhere if at all possible; many credit unions still offer low or no-fee international transactions.
 Here are a couple more quick tips to increase your travel budget without spending more money:
Try checking out the local versions of global websites. Rapidly changing currency rates may save you some significant money if you pay directly in the local currency.
Search out half-price ticket counters! Most major centres have these around tourist areas, and they can often save 50% or more on popular shows or dinners.
Before you board your plane for your flight home, there's one more thing you can do to cut your travel costs. Some countries let you get all or part of the retail sales tax back. You'll need to fill out a form or two, but this can put a significant amount of money back in your pocket. On a recent trip to Europe (Switzerland, Austria, Germany, and the Netherlands) I received a couple hundred dollars back at the airport for purchases of souvenirs, gifts, and personal items! Check out this blog post for even more details on how to make the most of getting this refund.
If your travel goal is to see the world rather than finding a beach to relax on, this last point is for you. Once you have selected an area of the world for your next adventure, try to extend the trip a few more days and pack in a couple extra locations. This is a method I use to see as much as I can, take in the different sites and cultures, and decide if I would like to return at some point in the future for a more relaxed vacation-type stay. Through this method I rarely spend more than a couple of action-packed days in any one location, which usually leaves me wanting more (the sign of a great trip!).
Admittedly, this pace is not for everyone. In fact, many in my family find their heads spinning when I return home and tell them of my travels. However, this pace works for me, and it has allowed me to see more of Australia, Europe, and even the United States than I otherwise would have for the same amount of money.
Was this helpful for you?  If so, please share it with a friend who you think would get value!
Be sure to comment below and let me know your tips to travel for less!
P.S. If you'd LOVE to start Your Own Blog with "Just 3 Clicks", check THIS out!
Was this valuable for you?  If so I'd really appreciate your comments below and shares on social media.
Resources
Here is a list of the resources mentioned in this post:
Blogger's Jumpstart Guide – Download my FREE guide outlining how to successfully start your own blog