How do you save your money on meals while traveling without depriving yourself of some excellent experiences? It's easier and more fun than you might think!
Save Your Money on Meals While Traveling
Whether you are eating just to fuel your next big activity of the day, or you're a foodie whose meal is the adventure, food can eat up quite a portion of any budget while on vacation. So how do you minimize your spend without depriving yourself of some potentially excellent food experiences? Here are my tips for how to take charge of your food budget while traveling: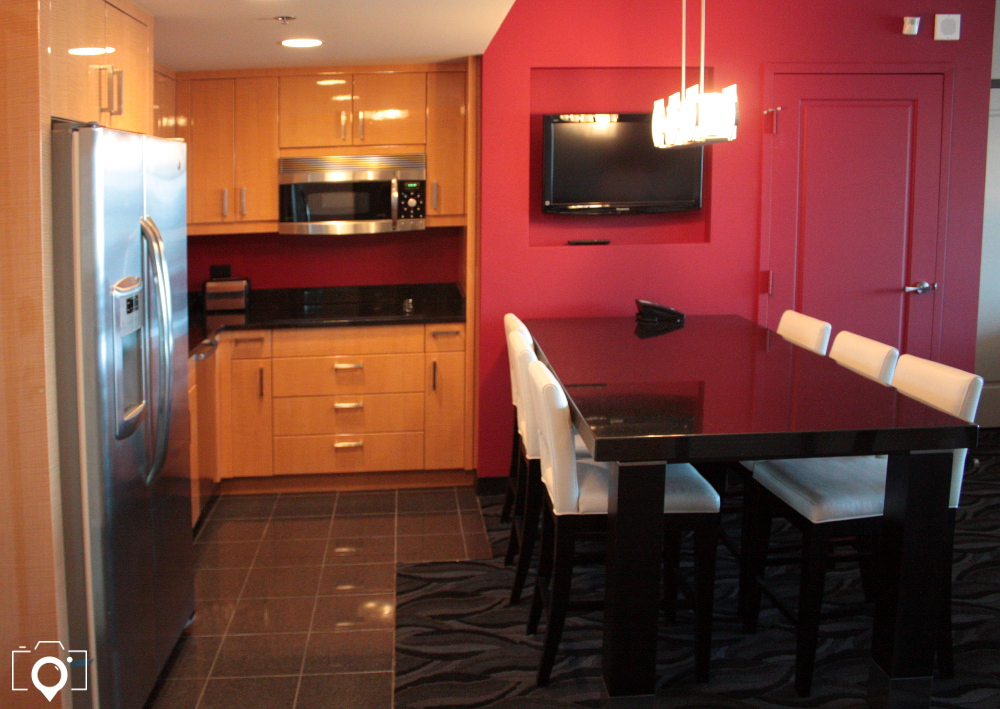 Shopping at supermarkets or farmers' markets can save you plenty of money on food.
Don't buy items that require a special tool to open. It's no fun (and a waste of money!) to carry around bottles of corked wine or canned food that you can't open!
Take advantage of markets and small bakeries who sell baked goods at half price in the late afternoon.
Choose hotels that offer full or half-kitchens en-suite (preferably stocked with basic dishes and utensils).
If you prefer not to prepare your own food, be sure to stay somewhere that offers free breakfast. Fill-up on a combination of protein, fruits, and vegetables to avoid becoming hungry again quickly. Don't forget to take an apple or muffin for an afternoon snack!
Find Deals Online
Read local food blogs before and during an overseas trip. Often there are expats living in the area who know where to get the best food at the best prices.
Try doing an Internet search for your location and "restaurant discounts" and see what offers you are able to come up with.
Promotional services like LivingSocial and Groupon can provide some great discount opportunities.
There are pay-in-advance offers from sites like Restaurant.com where it's possible to find $25 restaurant gift cards for only $10.  Signing up for e-mail newsletters usually provides special promo codes and even better discounts.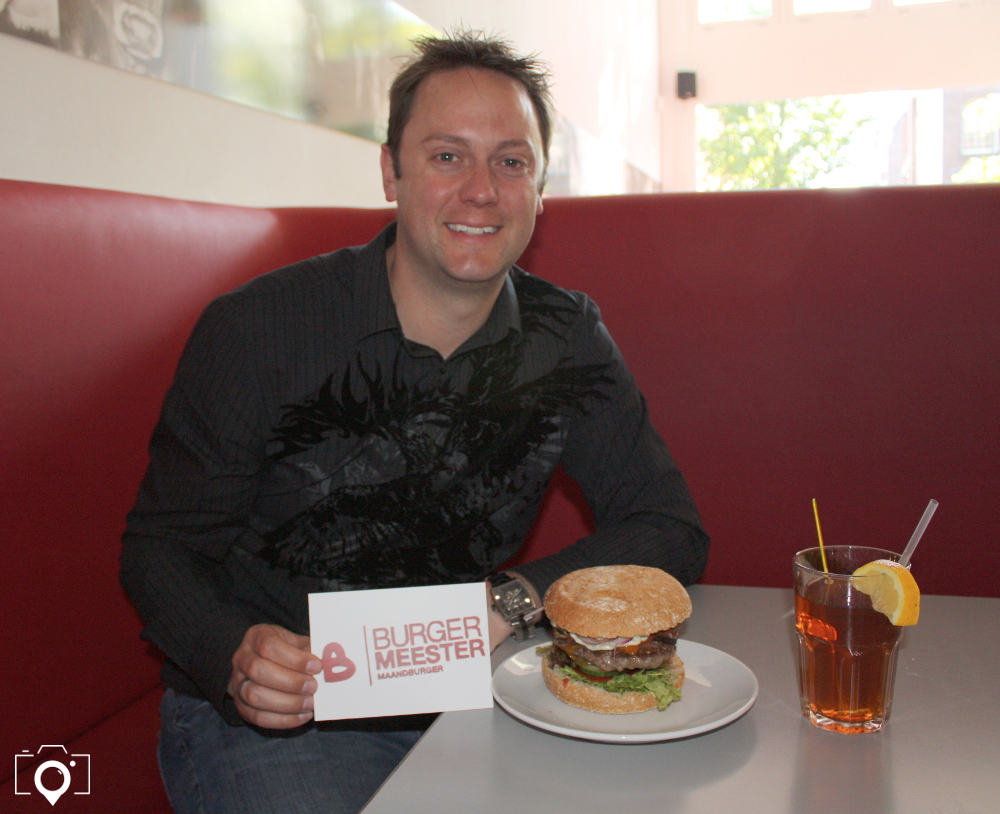 North Americans tend to eat their largest meals of the day at dinner, but this is when menus tend to be most expensive. By making lunch your biggest meal instead you can save a significant amount of money.
Restaurants and bars offer more deals during the week when less people are out, and eating during "off" times can save you money. Many restaurants offer late afternoon or happy hour menus.
Using Recommendations
Your hotel concierge is not be the best source for recommendations as many tend to have a set list of pricey or touristy spots near the hotel that they suggest. Instead, ask bartenders or baristas where they personally like to eat.
Try to find good restaurants, bars, and stores around colleges. They often have the best deals since students generally have small budgets.
Street vendors offer some of the best budget-friendly food, but it can also be some of the riskiest!  Make sure the cart of kiosk is clean and your order is served hot. One of the best ways to tell if a street vendor is worth visiting is how busy it is. Too few customers and there are likely better places to stop, not to mention that the food will be sitting longer before being served.
Combine Eating With Entertainment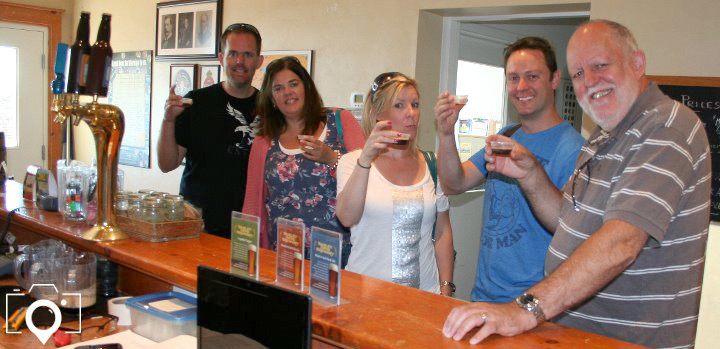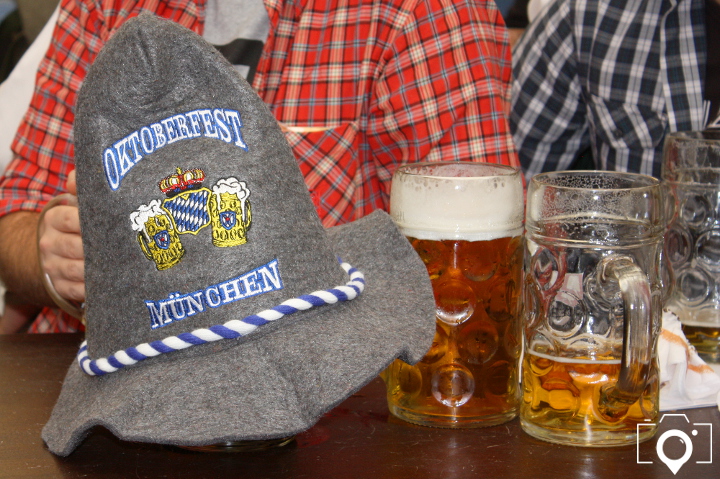 Alcoholic drinks quickly eat into any budget, and many people will advise you to skip it.  If you are like me, experiencing a unique, regional craft beer or wine is just as high on my list as trying any area's famed cuisine. As always, drink in moderation. At a restaurant or bar always inquire about the specials, seek out happy hours or buy your alcohol where the locals do and have a few drinks in your room before you go out. Find out if any pub crawls are taking place, since bars will often offer deals to participants.
Combining food with your entertainment is a great way to save money on both. Many cities offer a "Taste of …" event where you could spend the day trying different foods while enjoying the accompanying music and festivities. Combining your food budget with entertainment can end up being a very inexpensive day. Other options to combine food with entertainment outside of fairs and festivals can include taking a cooking class, visiting a farmer's market, or going on a food tour.
If you are traveling with a group sharing similar tastes, splitting appetizers or meals won't just save you some money, but also lets you try a variety of different foods.
So there you have it!  Traveling on a budget doesn't mean you have to suffer when it's time to eat. Following a few simple tricks can add even more excitement to make your next trip the best yet.
Was this helpful for you?  If so, please share it with a friend who you think would get value!
Be sure to comment below and let me know your tips for saving on meals when traveling!
P.S. If you'd LOVE to start Your Own Blog with "Just 3 Clicks", check THIS out!
Was this valuable for you?  If so I'd really appreciate your comments below and shares on social media.