You Need This Dog Monitor App Before You Leave Your Home
It's true!  This dog monitor app has completely changed our lives in the short time we've been using it … and it's also good for cats, kids, or whatever else you may have roaming your home!
If you've been following me for a while, you know I have an amazing dog (Soshi) who recently turned 17 years old!  If you weren't aware (or if you just want to see her awesomeness again), I've been known to post about her on Facebook and Instagram.
Having an older dog does not come without it's challenges; especially when it comes to living a travel lifestyle.  My wife and I have already started taking separate trips (mostly for our businesses) because it's become challenging to leave our furry daughter with others for more than a day or 2.
More recently it has become apparent that we can't leave her unsupervised for more than a couple of hours.  Before you misunderstand, she doesn't have behavioural issues and she actually sleeps a lot of the time.  It's more the result of some quirks she's developed because of her age combined with recent health issues that she's overcome.
We had been considering getting some form of home monitoring system to give us piece of mind whenever we go out to dinner or just for a walk around the neighbourhood.  A few weeks ago it became urgent as we began receiving phonecalls from our neighbours that Soshi was in trouble.  We were 20 minutes away playing beach volleyball, so we rushed home to save her.  Turns out she had broken through our barriers and couldn't get up from our laminate floor.
That night I was determined to resolve our home monitoring dilemma!
Introducing Presence!
There are home monitoring solutions for every need and budget.  You can go super low-tech, turn your home into HAL from 2001: A Space Odyssey, or anything in between.
I wanted something low-cost that I could test out before committing bigger dollars, so I opted to go the dog monitor app route.  The main benefits were that I didn't have to buy any new equipment, and I could try it out immediately.
After reading a few blog posts and other articles, I decided to give Presence a try.
The setup with Presence is as simple as installing the app on your devices and linking them through your free account.  If you want a more robust home security system, they have many options for you to upgrade to.  For me, the free option is perfect in resolving my dog monitor app needs.
Presence bills itself as "re-imagining your spare iOS and Android devices as free Wi-Fi security cameras".
Easily turn your older devices into a Wi-Fi or cellular network-powered live streaming video feed that you can view remotely.  Presence is compatible with iOS 6-iOS 10, and Andrioid devices with version 4.3 or higher.
How Does It Work?
It couldn't be simpler to get started with Presence:
1. Download and install the app on your devices
2. Set up an account
3. Give permission for the app to use your device's camera
You can connect as many devices as you like to your account, and easily set which will be cameras and which will be monitors/remotes.
When you're ready to start streaming, open the app, point your "camera" device at the area you want to monitor, and tap "Use this device as a camera".  Use the button at the top right corner of the screen to toggle between your device's front and rear camera.
Note: If you plan to be streaming for a while I'd recommend you leave your device plugged in, or at least tap the "Dim Screen" option to turn off the screen.
To monitor what's being streamed, open the app on another device and tap the name of the device you just setup as the camera.
Notice that you can toggle between front and rear cameras, manually record a video or take a picture, as well as adjust some of the app settings from the remote app.
Basic Settings
Like any dog monitor app, Presence has lots of settings for you to tweak until you get everything functioning exactly as you want it to.  The interface is pretty intuitive so for the sake of simplicity I'm only going to go over the few main settings that I've found to be super helpful.
The Motion Detection menu is where all the fun begins.
By default the "Motion Sensitivity" is set to "tiny movements".  I left it there for the first few trials, but quickly found I needed to change it to "small" or even "normal" movements.  Otherwise I'd continually get notified every time Soshi stretched or yawned.
The "Countdown Time" defaults to 30 seconds.  This is the amount of time that you want to pass from when motion is detected to when the auto-recording starts.
The "Recording Time" also defaults to 30 seconds.  This is the length of the recording before the app reverts back to a live feed.  I find 30 seconds is a good amount of time to view a recorded video and see what Soshi is up to if I wasn't able to check in right away.
"Time Between Recordings" defaults to 30 minutes.  I've changed this to 15 minutes because I find 30 can be a long time for Soshi's activity patterns.
The Video menu is where you set your notifications.
By default the "Email Notifications" and "Mobile Notifications" are set to "all the time".  I quickly found that I wanted to received the mobile notifications (text messages) for every detected movement, but that i didn't need email notifications as often.
The rest of the settings in this area are pretty self-explanatory, and I haven't really had cause to change any of the defaults yet.
Cool Stuff
While looking through all the Presence app had to offer, I came across 2 pretty awesome features: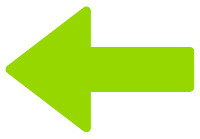 Videos & Pictures houses all media recorded by the app.
Easily scroll through the videos and delete the ones you don't need.  Adding a "star" to your favourite videos prevents them from being deleted automatically (see Video menu).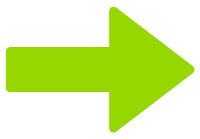 Friends allows you to share your live feed with anyone who has the app without needing to share your account information.  This is very hand if you need to go out of town and have a friend or neighbour checking in on your pet.
Simply tap the "Friends" section, then add a friend by having them scan your QR Code from inside their app.
Using Presence as our dog monitor app has already saved us so much time and worry!
We now don't leave home without turning on the camera, so whether we're having dinner, playing volleyball, or visiting with family and friends we can check-in with Soshi to see when we need to return home.
This piece-of-mind is priceless, and the fact that you can get started for free is amazing!  I highly recommend you put your old devices to work for you with a pet monitor system like this one.
Was this helpful for you?  If so, please share it with a friend who you think would get value!
Be sure to comment below and let me know what pet monitor app (or other system) you use for piece of mind while you're away!
P.S. If you'd LOVE to start Your Own Blog with "Just 3 Clicks", check THIS out!
Was this valuable for you?  If so I'd really appreciate your comments below and shares on social media.
Resources
Here is a list of the resources mentioned in this post:
Presence – Dog monitor app that re-imagines your spare iOS and Android devices as free Wi-Fi security cameras
Blogger's Jumpstart Guide – Download my FREE guide outlining how to successfully start your own blog