The 5 Best Niagara Wineries
When people think of North American wine, they usually start with Napa, Sonoma, or even Okanagan.  I highly recommend you expand your wine horizons and venture east to check out the Niagara Wineries.
Best known for Niagara Falls, this region has many often overlooked destinations, but one of the best is its collection of amazingly diverse Niagara wineries.  There are some big, high-volume wineries and there are small-batch wineries; there are old, deeply rooted wineries and there are brand-new start-ups.  With beautiful grape varietals from Riesling to Gewurztraminer to Merlot to Shiraz, there is literally something for everyone!
Niagara Wineries can be broken into 2 somewhat distinct regions: Niagara-on-the-Lake sports 35 wineries, while 20 Valley (comprised of Jordan, Vineland, St. Catharines, Beamsville and Grimsby) has another 47.  Both regions are located along the south shore of Lake Ontario between Toronto and Niagara Falls.
Niagara-On-The-Lake Wineries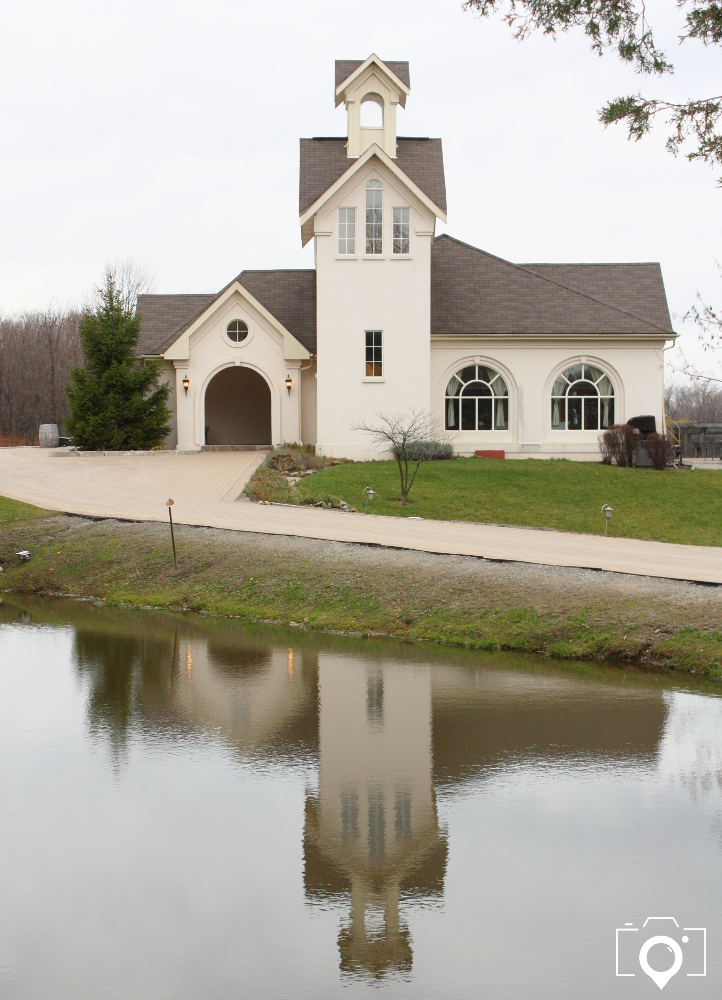 Angel's Gate Winery is relatively new to the area, opening in 2002.  The award-winning wines are well worth the stop, but it's the beautiful vineyard views that keep us coming back for more!
Location:
4260 Mountainview Rd, Beamsville, ON
Phone:
905.563.3942
Hours:
Sunday to Friday – 11am to 5pm
Saturday – 10am to 5pm
Find them online at angelsgatewinery.com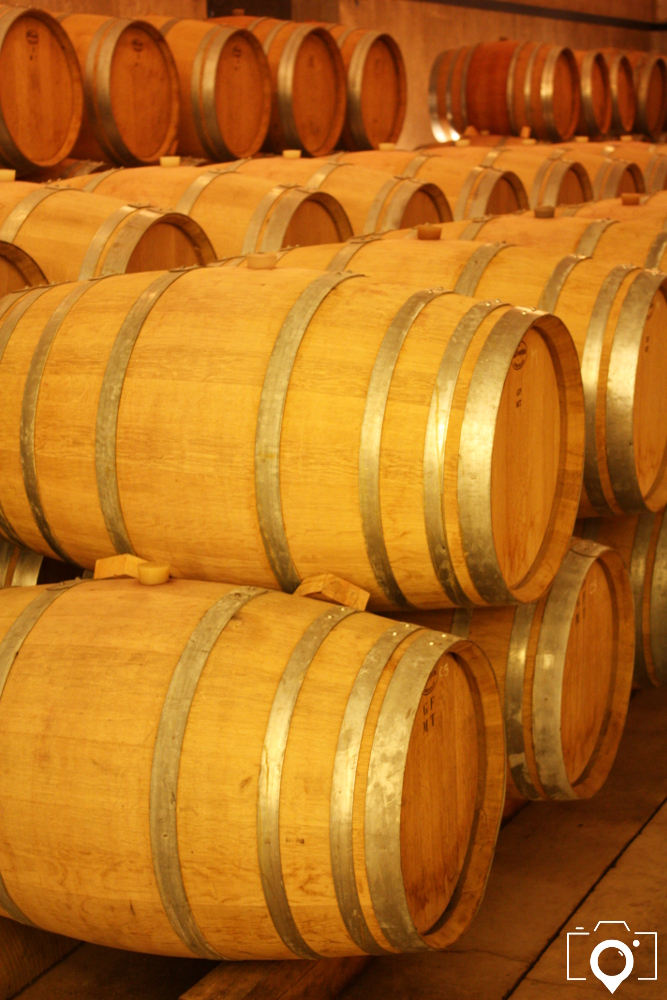 Megalomaniac is one of those wineries you could spend all day visiting.  With wines like "Narcissist Riesling", "Bigmouth Merlot", and "Sonofabitch Pinot Noir", there's plenty to get you talking.  This winery itself is perched atop a hill overlooking the valley, complete with glimpses of Lake Ontario in the background.
Location:
3930 Cherry Ave, Vineland, ON
Phone:
905.562.5155
Hours:
Daily – 11am to 6pm
Find them online at megalomaniacwine.com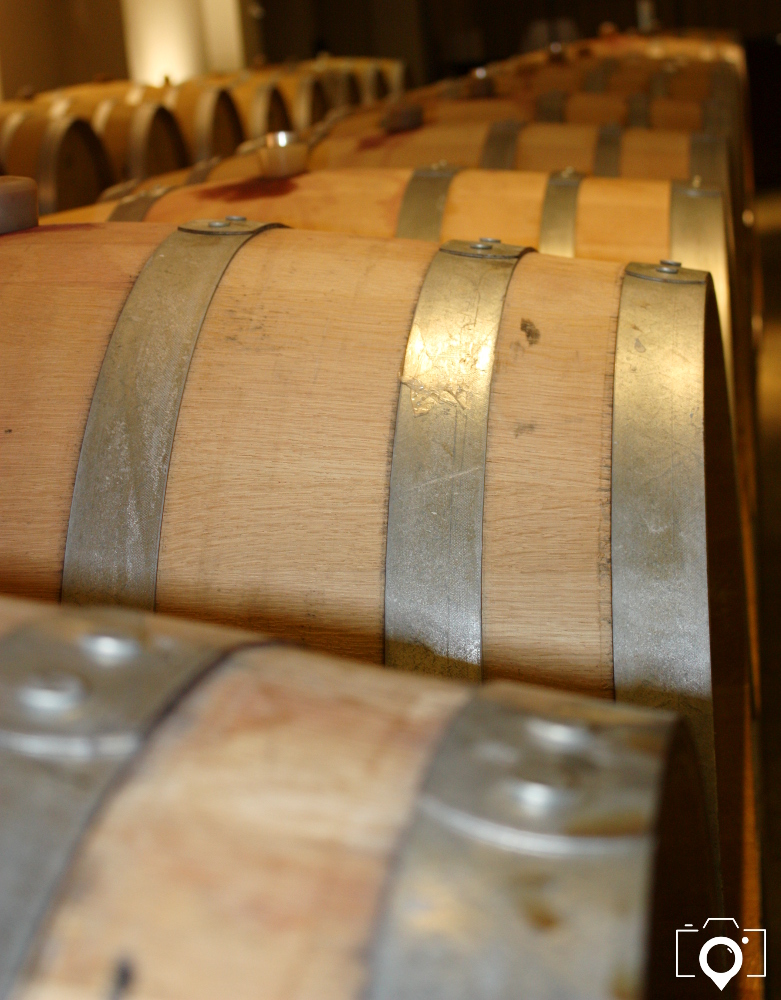 Southbrook is Canada's first biodynamic winery, they are certified organic, and their buildings are LEED certified.  These certifications are nice, but their beautifully complex wines serve to show what's possible while living in harmony with the land.
Location:
581 Niagara Stone Rd, Niagara-on-the-Lake, ON
Phone:
905.641.2548
Hours:
Daily – 11am to 5pm
Find them online at southbrook.com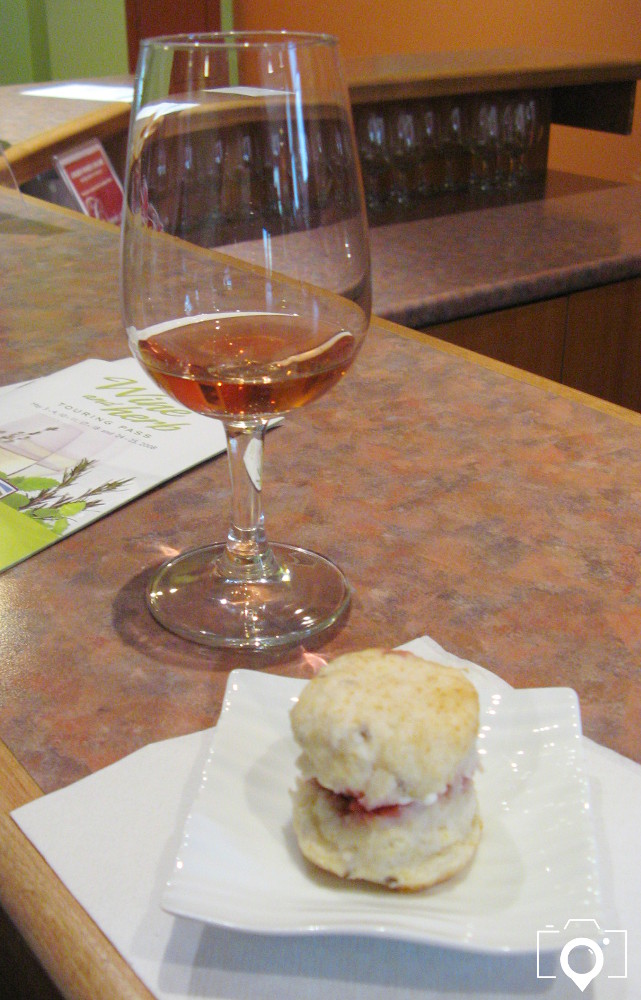 Strewn produces some of our favourite wines within the Niagara Region, but they go beyond that with their Cooking School.  Participants learn the principles of food and wine pairing while preparing delicious meals!
Location:
1339 Lakeshore Road, Niagara-on-the-Lake, ON
Phone:
905.468.1229
Hours:
Daily – 10am to 6pm
Find them online at strewnwinery.com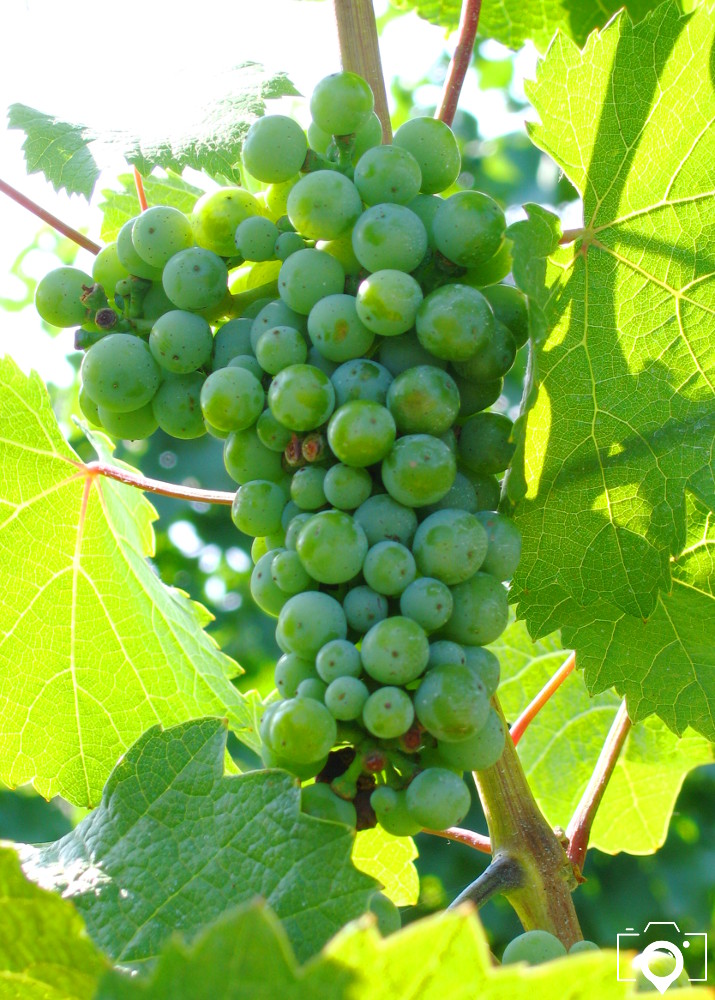 Vineland Estates is one of our absolute favourite wineries, not only in Niagara, but around the world!  The winery itself is a beautiful setting for any tour, lunch, or even a wedding.  The award-winning wines will impress your taste-buds, no matter what you are in the mood for.  But where this winery really sets itself apart is its staff, with their love for and knowledge of wine.  Whether you are brand new or a wine connoisseur, you will feel at ease and have an amazing experience here.
Location:
3620 Moyer Road, Vineland, ON
Phone:
1.888.846.3526
Hours:
Daily – 10am to 6pm
Find them online at vineland.com
BONUS: Jackson Triggs and Small Talk Vineyards
I would be remiss if I didn't include Jackson Triggs and Small Talk Vineyards on my list of the best Niagara Wineries.  Not only are these 2 scenic wineries with some of the best wines around, but they each hold a special place in my heart.  You see, my wife and I got engaged in the vineyards of Jackson Triggs, and we chose to have Small Talk (then named Stonechurch) wine served at our wedding!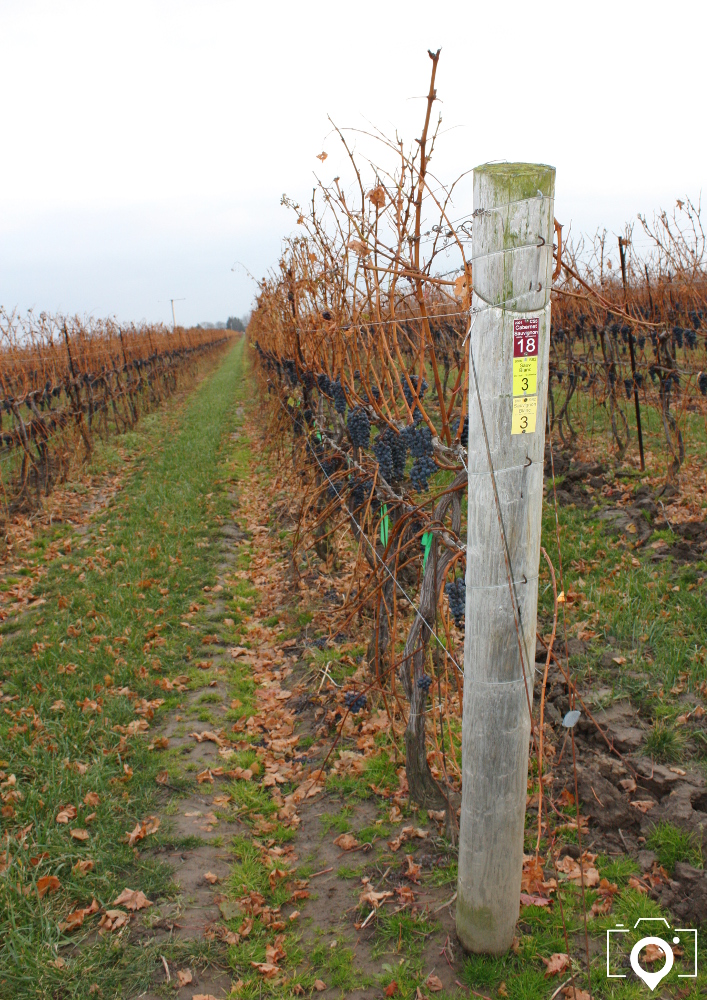 Jackson Triggs is one of the largest wineries in Niagara, actually owning some of the smaller ones as well.  Their winery itself is a work of art, and I'd highly recommend doing a tour with your tasting visit.  In the summer they even have an evening concert series held in their open-air amphitheatre.
Location:
2145 Niagara Stone Road, Niagara-on-the-Lake, ON
Phone:
905.468.4637
Hours:
Summer: 10am-6:30pm
Winter: 10am-5:30pm
Find them online at jacksontriggswinery.com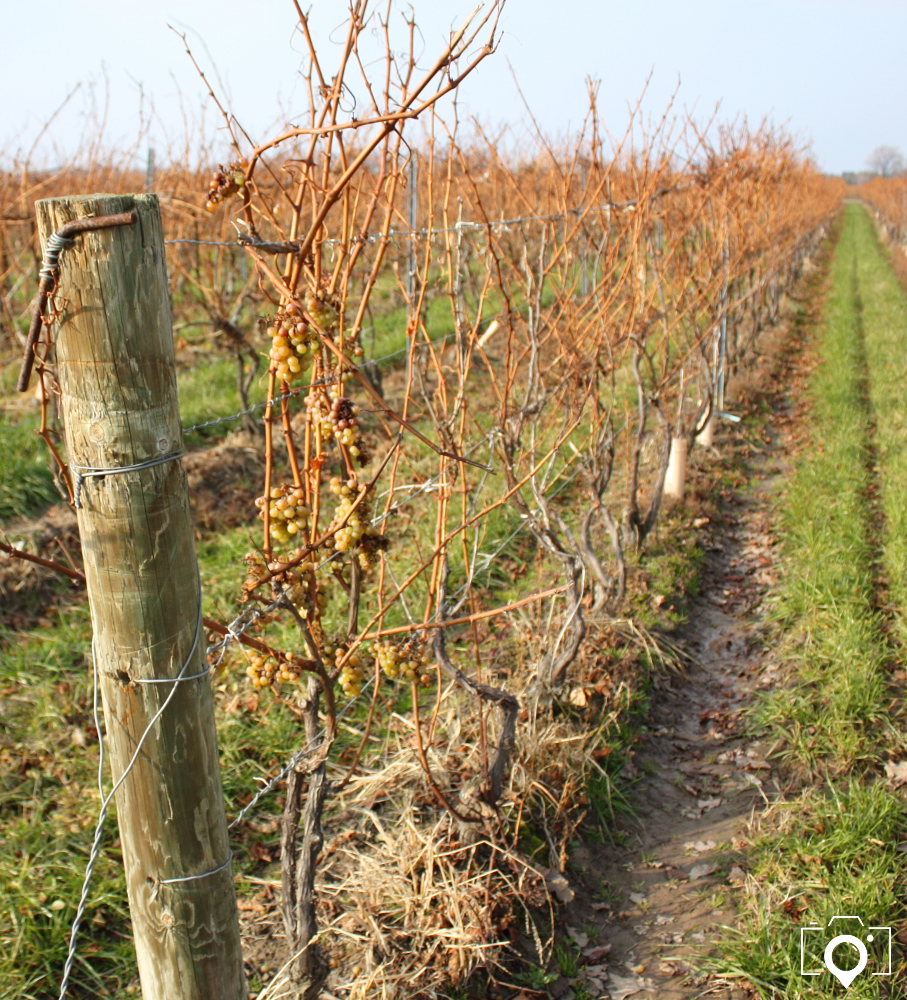 Small Talk Vineyards is a boutique, small-production winery that has been in operation since 1950.  They offer some great wine in a setting that makes you feel like you're part of the family.

Location:
1242 Irvine Road, Niagara-on-the-Lake, ON
Phone:
905.935.3535
Hours:
Summer: 10am-6pm
Winter: 10am-5pm
Find them online at smalltalkvineyards.com
Before ending this discussion about Niagara Wineries, I'd be doing you a disservice if I failed to mention Icewine.  This delicious treat is what helped put Niagara on the world wine map!  Created in small quantities in the sub-freezing temperatures of winter, you'll be blown away by this dessert-wine, available at most Niagara Wineries.
If you weren't aware that such great wines came from Niagara, I hope you've enjoyed this introduction enough to add a visit to your bucket list.  It makes a great side-trip from the more famous Niagara Falls.  There are plenty of wine festivals every season to keep you coming back for more.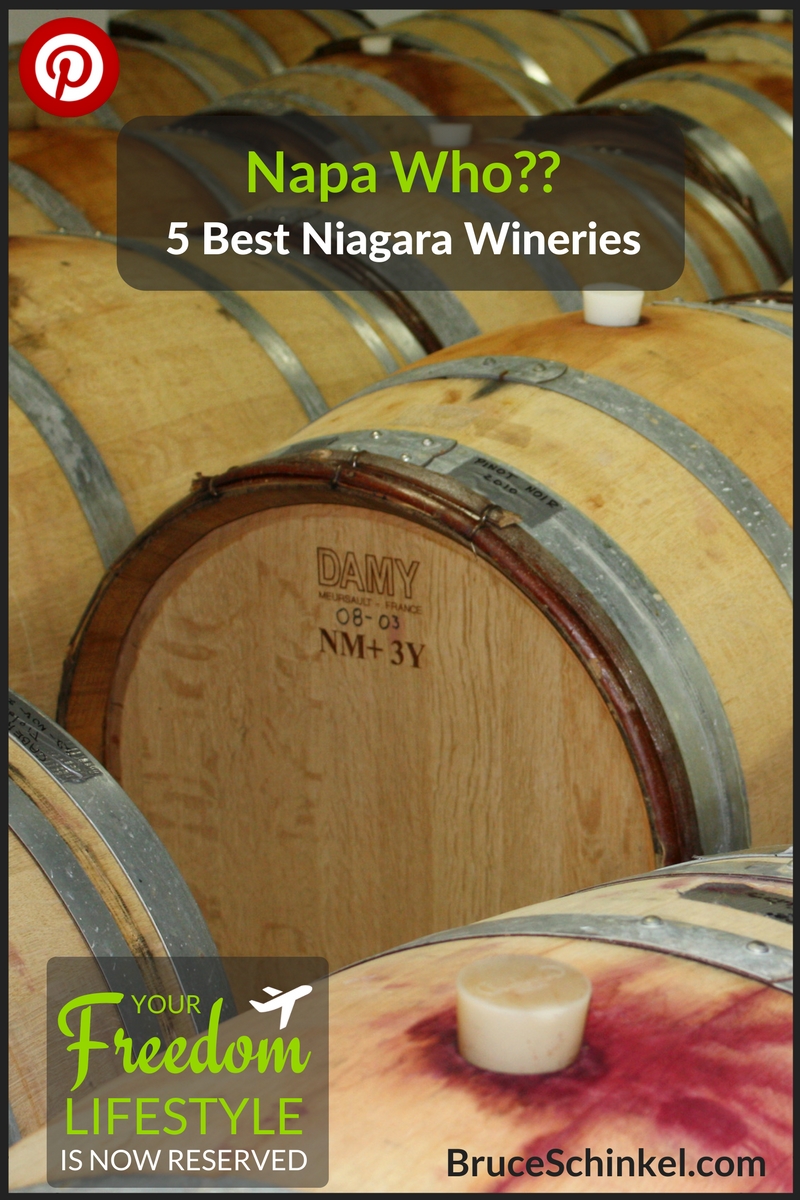 Do you have some favourite Niagara Wineries that I didn't mention?  I'd love to hear your thoughts!
P.S. If you'd LOVE to start Your Own Blog with "Just 3 Clicks", check THIS out!
Was this valuable for you?  If so I'd really appreciate your comments below and shares on social media.
Resources
Here is a list of the resources mentioned in this post:
Visit Niagara: Your go-to resources for upcoming festivals and events in wine country
Blogger's Jumpstart Guide – Download my FREE guide outlining how to successfully start your own blog