Balloon Adventures: Soaring Over the Las Vegas Desert
Of all the things we've done in Las Vegas, I'd be hard-pressed to find anything more enjoyable than our hot air balloon adventures!  If you've never been, a hot air balloon ride is thrilling enough for an adrenaline junkie, while soft enough for some one who doesn't like heights.  Given the chance, I highly recommend you jump (or soar) at the opportunity.
I've had the great fortune of soaring above the Las Vegas desert in a hot air balloon twice now, and I'd gladly do it again.  Both times we went with Vegas Balloon Rides, and I'd highly recommend them to anyone.  The entire staff is professional, knowledgeable, and a ton of fun to be around!  You can check them out online on their website or on Facebook.  One thing to note, make sure you check Groupon for any discounts as they'll provide the absolute best price.
In Las Vegas, the only time your ballooning adventures are allowed to take place is at sunrise.  This is because the winds start to pick up over the mountains in the afternoon, making it unsafe to fly the balloons.  Try to book your flight in time to get on the included shuttle ride from most Strip Hotels, otherwise it's a short taxi ride to their meet-up location.
Our first step was to roll out the balloon material and fill it with air from a high-powered fan.  I was one of the lucky ones picked to help!
Now that the balloon was full of air and we'd had our fun inside, it was time to turn up the heat and get in the air!
There are often multiple balloon adventures happening together, making amazing opportunities for pictures that seem surreal even as you take them yourself.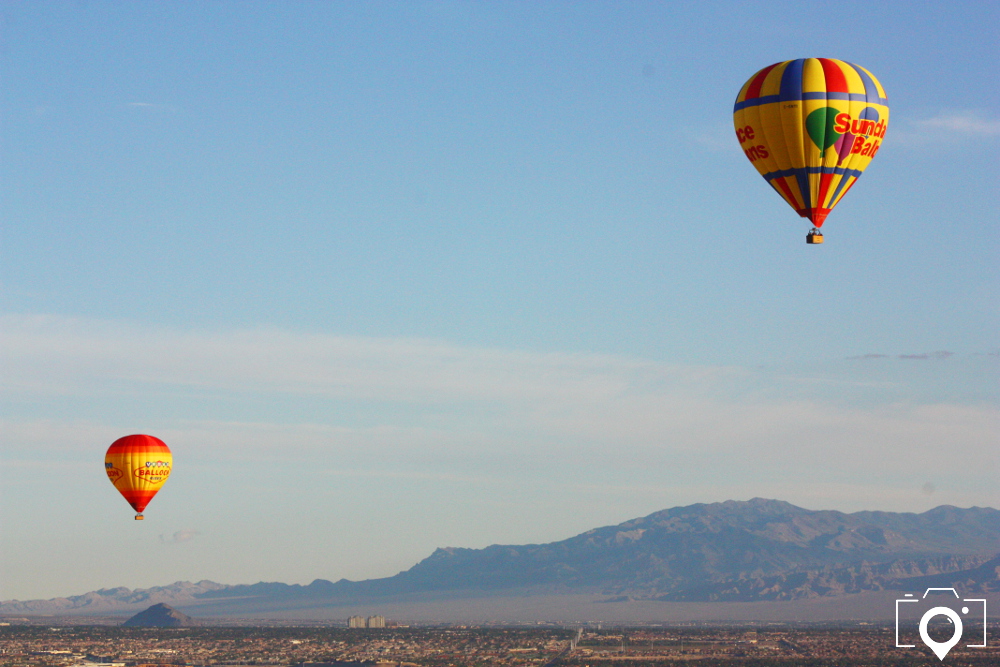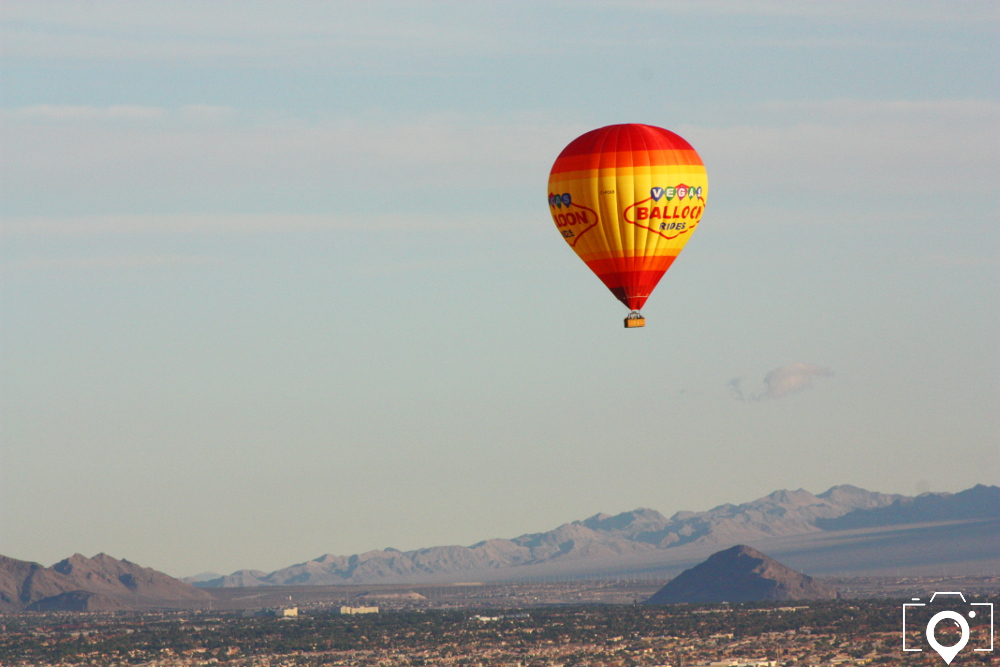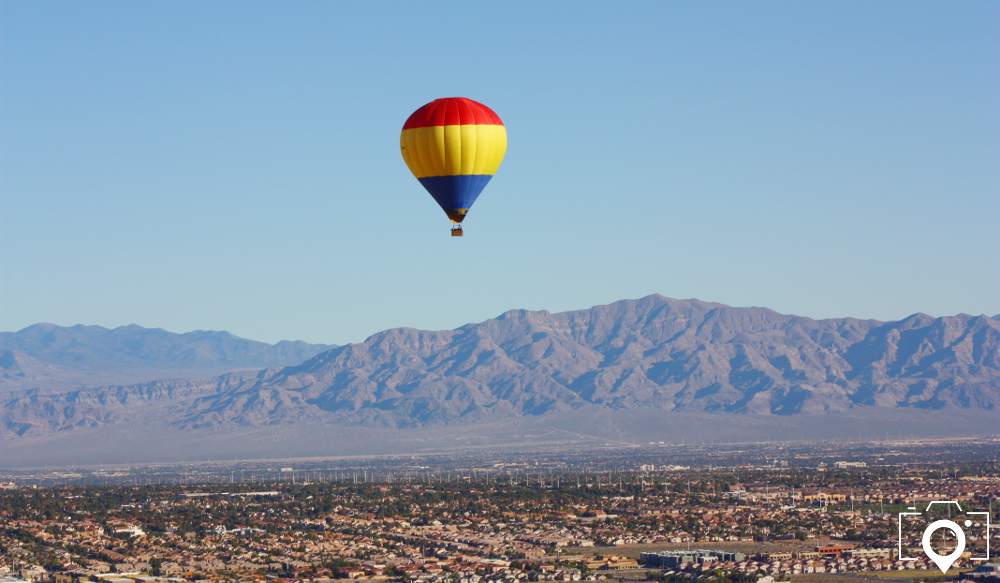 During the ride, your pilot will show you the effects of different air currents at different heights.  It's pretty amazing to experience!  All the while you'll be floating over some Las Vegas neighbourhoods, out into the desert, and maybe even surprising some golfers …
Part of the fun of taking hot air balloon adventures is not knowing exactly how long you'll be in the air or where you're going.  It sounds strange, but all of those details are determined by the wind direction that day.  On our first trip we flew northwest, while on our second we went almost completely south.  Every trip is very unique, but no matter which way the wind takes you, you're sure to be met with awesome views of the surrounding mountains.
After about 45 minutes or so it's time to land.
Your pilot will find a suitable area to set the balloon down, and the "chasers" will meet you there to ensure a soft, safe landing.  Once you're back on the ground I guarantee you'll want to start planning your next hot air balloon adventures!
Have you taken a hot air balloon ride?  I'd love to hear where you went  and how your experience was in the comments below!
Was this helpful for you?  If so, please share it with a friend who you think would get value!
Be sure to comment below and let me know what your hot air balloon experiences have been!
P.S. IF YOU'D LOVE TO START YOUR OWN BLOG WITH "JUST 3 CLICKS", CHECK THIS OUT!
Was this valuable for you?  If so I'd really appreciate your comments below and shares on social media.
Resources Mentioned:
Vegas Balloon Rides – The best company in Las Vegas offering hot air balloon rides.  You'll love the staff and are guaranteed to have an amazing experience! Learn More
Groupon – A world leader in connecting businesses with customers.  Businesses love the exposure created on their behalf, while customers love the huge discounts offered.  Search by location and sort by the categories you care about; you're sure to save money on your next vacation! Learn More