The 10 Must-Have Smartphone Apps for Travelers
Now that it has become easier to travel with our smartphones, most of us have begun looking for the best apps for travelers to aid us while away.  Not surprisingly, there's a HUGE number of apps out there to serve your travel needs.
I have combed through many websites, lists, and recommendations to come away with a few standard travel categories.  Focusing on each category to remove any redundancies, I was finally able to come up with my Top 10 Must-Have Smartphone Apps for Travelers!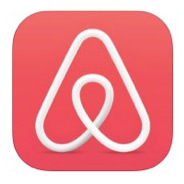 Airbnb's mobile app lets you plan your travel while on-the-go.  Reserve anything from a spare room to a docked boat to an entire furnished home directly from someone who is local to your destination. You can narrow your search based on location, price, and the amenities that are important to you: free parking, Wi-Fi, laundry, pets, etc. An added perk with Airbnb is that you'll get to feel more like a local since you're staying in a neighborhood rather than a commercial, touristy zone.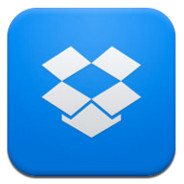 Dropbox eliminates the need to scan and email important documents to yourself prior to traveling. One of the best consumer cloud storage services available, you can start with two gigabytes of free storage and upgrade to paid options if you need more. Not only will you no longer need to worry about your photo/video storage, but having Dropbox is also a great way to protect yourself against theft – even if your device is stolen, you still have access to your key information.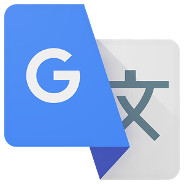 Google Translate's app brings the ease translating pieces of text from their web service to your smartphone.  You don't even need to type in the word or phrase you need translated as the app will also work using your phone's camera.  Of course the accuracy is not always perfect, but it's about as good as it gets. The app does not stop there, however!  With voice recognition, it allows you to speak in English (or another language) and it will translate what you said into the language of your choice. If you've ever had difficulty making yourself understood to a speaker of a foreign language, then this free app will certainly help.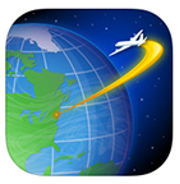 JetLag Genie is a great health app for those cases where your trip is going to include a long flight.  This is one of the paid apps on the list, but it's small price could pay huge dividends when you arrive at your destination without losing a few hours (or days) to jet-lag!  Once you specify all your flight information and sleep patterns, the application tells you your best course of action before, during and after your flight to minimize jet-lag.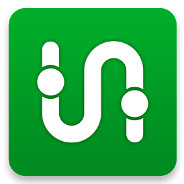 Transit makes your next commute simpler.  Get upcoming departure times for all nearby transit lines, easily plan your trip, set reminders, and get notifications about disruptions.  For those times when public transit isn't cooperating, you also have the ability to easily request an Uber, reserve a car2go or grab the closest bike share.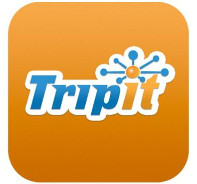 TripIt is a vital travel planner app – especially on those longer, more complex tips.  Simply forward all those confirmation mails that you get from hotels and airlines to plans@tripit.com to have them magically combined into a digital itinerary that you can refer to on your smartphone.  You have the ability to use TripIt for a single vacation, or add multiple trips to if you're a frequent traveler.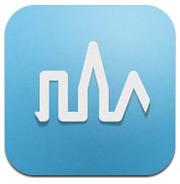 Triposo's app compliments their website to provide smart personalized suggestions so you can skip the long reviews to find what you'll love.  Get real-time information about what's in your immediate area, or dynamic recommendations about activities, museums, beaches, dancing, etc. As a bonus, Triposo is completely available offline, making it incredibly useful for trips where you need to rely on sporadic Wi-Fi.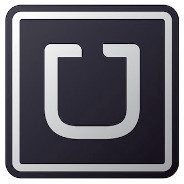 Uber allows you to get a taxi, private car or rideshare from the convenience of your smartphone.  You are connected with a driver in minutes and can see exactly where they are and when they arrive to collect you.  No more waiting, feeling ignored, or being forgotten by dispatchers!  Uber is currently available in hundreds of cities, worldwide and is rapidly expanding to provide seamless transport options at every destination.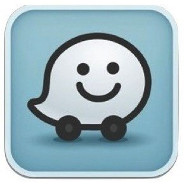 Waze is the world's largest community-based traffic and navigation app.  Join other drivers to share real-time traffic and road information, saving everyone time and gas!  Drivers have the ability to warn each other about accidents, hazards, construction, red-light cameras, police hideouts, traffic jams, and much more!  Seamlessly switch to another route to avoid traffic, tolls, or just enjoy the scenery.  Waze has taken the concept of the GPS to a whole new level with social navigation.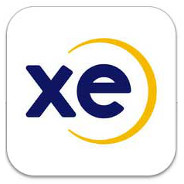 XE Currency Exchange is incredibly useful any time you travel internationally to instantly translate the local currency into one that's more familiar to you.  XE.com is one of the best known and most reliable currency-related sites on the net, and its app is no different. Just set your default currency and you can keep tabs on a number of others. Perhaps the best thing about it is that the app will remember the most recently updated rates, so you can still convert reasonably accurately – even when you're offline.
With these 10 apps for travelers, you're sure to make the most of your next vacation, and eliminate the need for a lot of extra paperwork and accessories.  And who doesn't want to travel lighter!
Do you have an app on your smartphone that you think belongs on this list?  Please comment below, I'd love to hear about it!
Was this helpful for you?  If so, please share it with a friend who you think would get value!
Be sure to comment below and let me know what your favourite apps for travelers are!
P.S. If you'd LOVE to start Your Own Blog with "Just 3 Clicks", check THIS out!
Was this valuable for you?  If so I'd really appreciate your comments below and shares on social media.